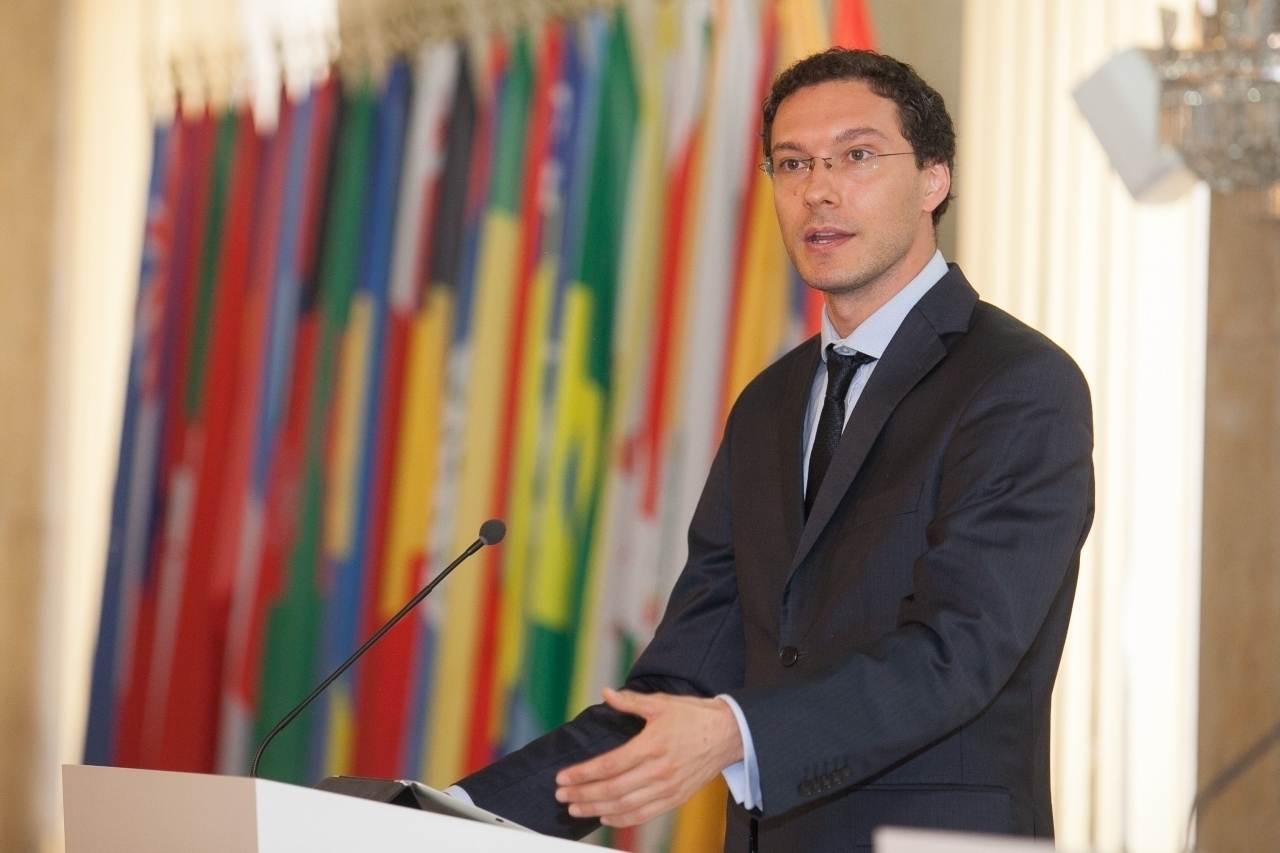 By Clive Leviev-Sawyer of the Sofia Globe
There will be no problem in gas transit to third countries including Bulgaria during the coming winter unless Russia lowers the pressure in the pipeline, Bulgarian caretaker Foreign Minister Daniel Mitov was told by his Ukrainian counterpart Pavlo Klimkin.
The two foreign ministers held talks in New York as the annual United Nations General Assembly opening session got underway.
Members of Bulgaria's cabinet recently have expressed concern about the risk of a reduction in gas supply this coming winter amid tensions over Russia's conduct in Ukraine.
On September 22, caretaker Economy and Energy Minister Vassil Shtonov said that Bulgaria was taking active preventative measures to avoid a crisis.
Bulgaria gets all its natural gas from a pipeline which runs from Russia through Ukraine and Romania. Were gas supplies halted or even reduced, Bulgaria would find itself in a "tight situation," Shtonov said.
Bulgarian authorities are taking urgent steps to ward off a possible gas crisis, Bulgarian National Radio said. Talks were being held with Greece, with which Bulgaria already has agreements on obtaining gas in the event of a crisis.
"This is but a palliative measure because if a crisis were to break out Greece itself would be experiencing a gas shortage, but also because its price is higher as it comes from liquefied natural gas terminals," BNR said on September 24.
A Bulgarian Foreign Ministry statement on September 24 quoted Klimkin as telling Mitov that the Ukrainian government was not pessimistic about gas supplies during the coming winter because the country has sufficient reserves.
The Ukrainian foreign minister said that Europe, including Ukraine, needs a new common energy and infrastructure policy, which is directly related to the security and stability of the EU member states.
Klimkin briefed his Bulgarian counterpart the current developments of the conflict in Eastern Ukraine, saying that the ceasefire signed between the Ukrainian army and the separatists was being observed.
It is possible to reach an agreement with Russia on the de-escalation of the conflict and on post-conflict settlement of relations with Ukraine, even though there is no guarantee that it will be respected, he said.
According to Klimkin, as a result of the conflict Ukraine has so far suffered losses of about 20 per cent of its GDP.