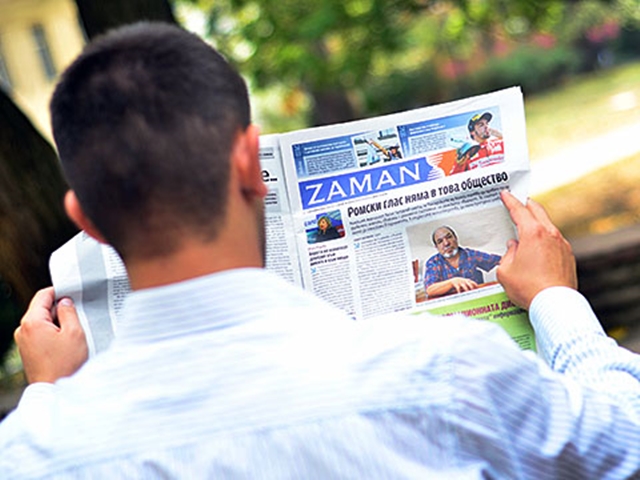 Sofia, August 23, 2016/ Independent Balkan News Agency
By Clive Leviev-Sawyer of The Sofia Globe
Zaman Bulgaria, a dual Turkish and Bulgarian-language daily dating back more than 24 years, has announced that it is closing down, to be replaced by a weekly edition.
The daily, one of very few in Bulgaria publishing in Turkish – according to the National Statistical Institute, there were just three Turkish-language newspapers in Bulgaria – was founded by journalists in Bulgaria in 1992 and took the name of the famous Turkish title that recently was seized by the Erdogan government in Ankara.
In a valedictory story announcing its demise, Zaman-Bulgaria said that when it was founded, the publishers sought to work for the rise of a strong and democratic country undergoing change and where differences do not become a cause for conflict.
It said that its readership had grown sharply because it was unbiased, avoided sensationalism and interference in people's private lives and acted as a bridge between different nations. It had contributed greatly to the development of relations between Bulgaria and Turkey, the newspaper said.
Zaman-Bulgaria, from 2005, gave awards for contributions to social peace in Bulgaria. Recipients included late former president Zhelyu Zhelev and then-interior ministry chief secretary Boiko Borissov, now Bulgaria's Prime Minister. It gave special 10th anniversary awards in 2015 to, among others, Sofia mayor Yordanka Fandukova and then-Ombudsman Konstantin Penchev.
Without going into detail about the reasons for the closure of the daily, it said that the board had decided to come up with a new project, Weekly Overview ( Седмичен обзор/Haftaya Bakış) which would have 12 pages in Bulgarian and 12 pages in Turkey. Subscribers to the daily would receive the weekly publication, the newspaper said.