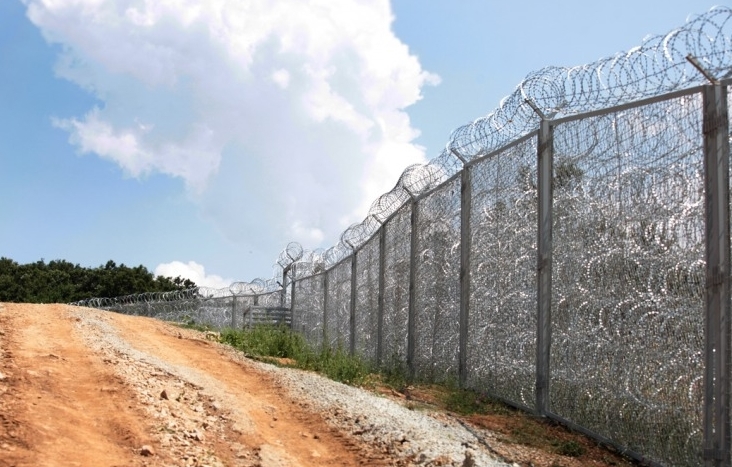 By Clive Leviev-Sawyer of the Sofia Globe
The building of a fence at the border between Bulgaria and Turkey has been completed, Bulgaria's Defence Ministry said, in the latest development in the saga of the controversial and costly project initiated in response to a significant increase in 2013 in the number of people illegally entering Bulgaria.
The Bulgarian Socialist Party cabinet, due to resign soon, initiated the project in the face of an increase in the number of refugees entering Bulgaria, mainly because of the Syria crisis.
The reported price tag, running to more than nine million leva for the 30km fence, as well as delays in building it – on top of controversy over the awarding of contracts – led to opposition calls for investigations and for the resignation of the defence minister.
On July 21, the Defence Ministry said that its officials along with joint committees had begun inspection of the fence and the process of handing over responsibility for the fence to the Border Police.
At the time the statement was issued, five out of 23 sections had been inspected and "handed over" to the Border Police and it was expected that by the end of July 21, seven further sections and five gateways would be inspected. The inspection process was expected to be finished by the end of July.
The village covers a stretch between the villages of Lesovo to Krainovo.
In contrast to reports that the fence was costing more than nine million leva, the Defence Ministry gave the cost as 7 711 843.24 leva.
Initial plans were for the fence to be ready by the end of February and then the deadline was shifted to early May.
Political controversy arose not only from a contract for a third of the value of the cost of the project being given to a company whose head is chairman of a municipal structure of the Bulgarian Socialist Party, but also from criticism from Human Rights Watch, which said that slamming the door on refugees was not the way to deal with the increased number of people seeking protection, and from the United Nations that in January warned that the fence was not a solution that would end the refugee wave.
An internal investigation by the Defence Ministry into the awarding of the contracts for the fence led to penalties for nine officials, eight of them senior military officers and one a civilian.
(Photo: Bulgarian Defence Ministry)