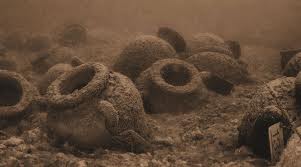 By Clive Leviev – Sawyer of The Sofia Globe
About 30 archaeologists from Bulgaria and Turkey received diving training this summer as part of a joint project between the centre for underwater archaeology in Sozopol, Bulgaria, and the association for cultural heritage in Kirklareli, Turkey, Bulgarian National Television (BNT) reported on December 11.
The one-month project targeted archaeology students from the two countries, the report said. One of the goals was to share Bulgaria's experience in exploring underwater archaeological sites with Turkey, BNT said.
"Unfortunately, there has been very little exploration of [archaeological sites] in the Black Sea on the Turkish side. The recent digs on the Istanbul metro tunnel under the Bosphorus showed how interesting the Black Sea floor is. This is why this project is especially important for us," Istanbul University archaeology professor Mehmet Özdoğan was quoted as saying.
There is no underwater archaeology being done in Kirklareli itself, which is located inland, but such programmes as the one in Sozopol are the link between archaeological digs on land and underwater archaeology, the head of the centre for underwater archaeology in Sozopol, Hristina Angelova, said.
The area around Kirklareli in the European part of Turkey – the town itself is known in Bulgarian historiography as Lozengrad – is home to some of the oldest agricultural settlements in Europe, dating back to the mid-seventh millennium BCE, according to the report.