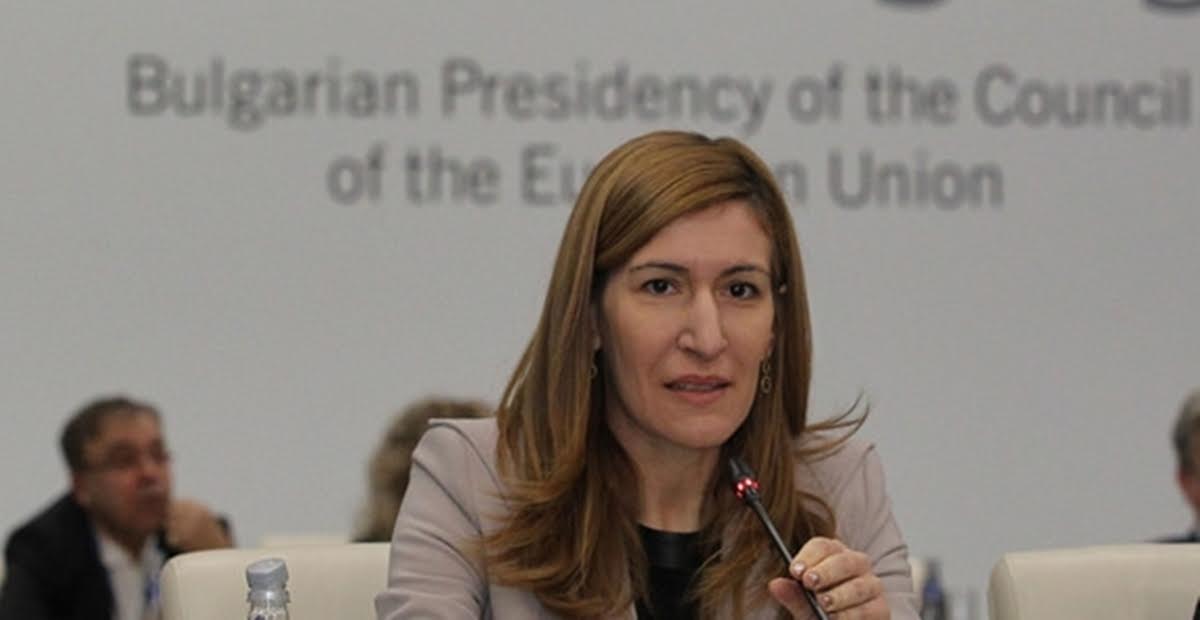 Bulgarian Tourism Minister Nikolina Angelkova said on August 17 that she would take court action against former deputy tourism minister Branimir Botev after he alleged that she was linked to an attempted invasion of his home by three masked men.
Botev said in television interview that on the night of August 16, three men had tried to climb over the fence into the grounds of his home near Euxinograd on Bulgaria's Black Sea coast.
His son spotted one of the men, and when the group was illuminated by the headlights of a passing car, they ran away, according to Botev.
He linked the incident, which he described as an attempt at intimidation, to statements that he had made in a television interview some days ago in which he was sharply critical of the handling of the tourism portfolio by Angelkova and other senior officials in her ministry.
Botev was deputy tourism minister in the 2013/2014 "Oresharski" Bulgarian Socialist Party-Movement for Rights and Freedoms cabinet and deputy economy minister in the Bliznashki caretaker cabinet in 2014. Angelkova is a senior member of Prime Minister Boiko Borissov's centre-right GERB party, the majority partner in the current government.
Angelkova said that she would take court action over the attempt to link her name and that of her institution to possible criminal offences. She rejected all allegations, adding that such statements coming from within Bulgaria could damage the country's tourism industry.
The threat of court action is the second in recent days linked in some way to Bulgaria's tourism industry.
The other high-profile statement of intention to sue followed the latest melodrama involving two of the co-leaders of the United Patriots, the grouping of far-right and ultra-nationalist parties that is the minority partner in Bulgaria's government.
Deputy Prime Minister Valeri Simeonov, leader of the National Front for the Salvation of Bulgaria, and Volen Siderov, leader of Ataka, have been frequently at odds over Simeonov's ostentatious campaign against places of entertainment at Bulgaria's Sunny Beach resort at the Black Sea coast. Simeonov has made much of the issue of noise and other alleged abuses.
Simeonov recently announced that two of the places of entertainment he frequently had targeted had been shut down over breaches of the rules on noise.
In spite of a truce reached between Siderov and Simeonov a few weeks ago, Siderov again publicly criticised Simeonov, repeating his thesis that the campaign was an assault on Bulgaria's tourism industry.
The Ataka leader went on to allege that the enforcement of laws, including through raids by masked and armed police, was selective. Siderov said that while some places repeatedly were targeted, no authority ever checked or acted against the Sveti Vlas resort. He said that top government officials had apartments there and Sveti Vlas was exempted from the rules, including on excessive noise.
In response, the Dinevi brothers, owners of the resort and prominent wealthy business people in that area of the coast, issued a statement saying that all authorities carried out regular inspections and there was no truth to the claim that Sveti Vlas had an "exemption". The statement said that court action would be taken against Siderov over his allegations…. / IBNA
Main Photo: Bulgarian Tourism Minister Nikolina Angelkova