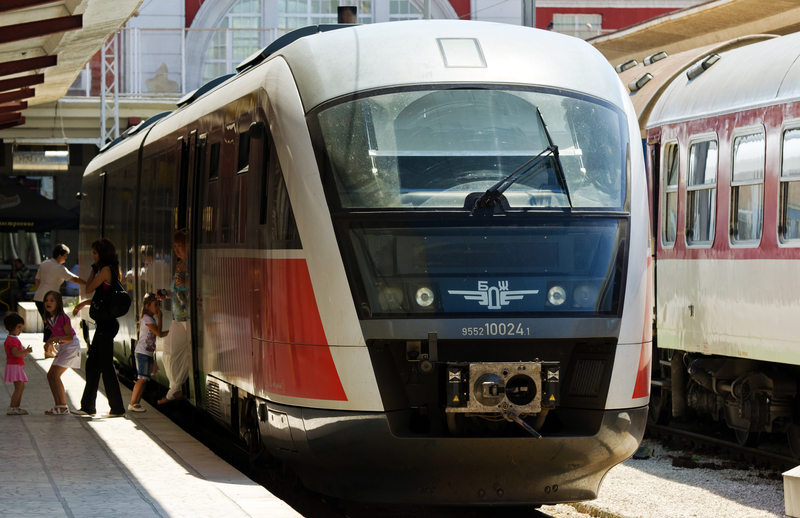 Sofia, January 26, 2015/ Independent Balkan News Agency
By Clive Leviev-Sawyer of the Sofia Globe
Bulgarian state railways BDZ plans to launch a tender for a contract to buy new trains capable of reaching speeds up to 160 km/h, mainly to be used on the route connecting capital city Sofia and the Black Sea city of Bourgas.
It is estimated that the cost will be 210 million leva (about 107 million euro), paid over seven years, BDZ chief executive Vladimir Vladimirov was quoted as telling local media.
The Sofia-Bourgas line is being upgraded to handle high-speed trains.
The money is provided for in the upcoming long-term programme for the financial rehabilitation of the state railways, due out in mid-February and to be put to the cabinet and Parliament for approval. The funding will come from the budget as a capital transfer.
The financial rehabilitation plan was ordered two weeks ago, as BDZ was plunged into controversy over cutbacks of services, withdrawing large numbers of trains that had low passenger numbers and were running at a loss.
However, public protests led the government to intervene to reverse the planned cutbacks, with most services restored following cabinet agreement to inject a 40 million leva increase in the subsidy for BDZ.
European Commission approval for the state aid will be required, and this is the main reason why the financial rehabilitation plan has been ordered, to enable Sofia to show Brussels a strategy to put the railways back on track without having to come to the EC cap-in-hand every year.
Meanwhile, Transport Minister Ivailo Moskovski has ordered an immediate investigation into the theft of fuel from BDZ, the ministry said on January 26.
The investigation follows reports the previous day by local television station Nova Televizia which exposed the fuel thefts.
The reports alleged that employees were stealing fuel on a large scale. A train driver previously arrested for fuel theft told reporters that the scheme had been going on for years, involving a network including the driver, switchman, security and the chief of train movements.
Nova reporter Marin Nikolov said that an internal report by BDZ had found that the cost of diesel locomotives had jumped the previous year by close to two tanks a month, without the reason being immediately apparent. One tank holds 65 tons of fuel, the equivalent of enough to run a light car for about 30 years.
"The theft of fuel from the railways is not new. We have filmed it many times in investigative reports in one way or another. The thing is that this issue should not be neglected," Nikolov said.