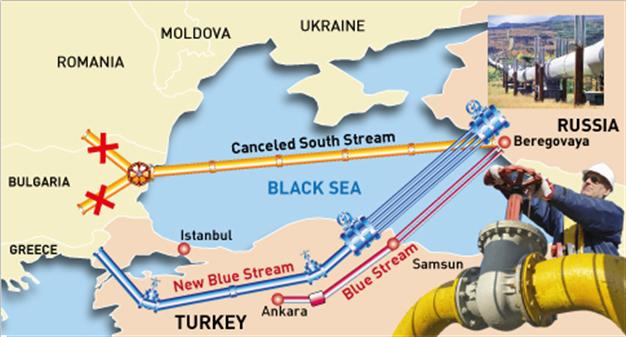 Sofia, April 8, 2015/ Independent Balkan News Agency
By Clive Leviev-Sawyer of The Sofia Globe
Bulgaria's two left-wing parliamentary parties criticised the Cabinet on April 8 over the absence of any Bulgarian officials at a meeting in Budapest to discuss Russia's plans to build a new gas pipeline to Europe.
In separate statements, Bulgarian Socialist Party (BSP) deputy leader Yanaki Stoilov and ABC leader Georgi Purvanov said that Bulgaria was at risk of being left out of the discussions to reshape the energy sector in south-eastern Europe.
Speaking in Parliament, Stoilov said that Prime Minister Boiko Borissov should explain Bulgaria's absence from the Budapest meeting of the foreign ministers of Greece, Hungary, Serbia, FYR Macedonia and Turkey, as well as to give details on the progress of the Cabinet's plans to build a gas hub in the country. Stoilov's proposal to invite Borissov to Parliament to speak on these issues was not voted by MPs.
Separately, Purvanov said at a news conference that Sofia was facing isolation in the energy sector and called for an emergency meeting of the presidency's consultative council on national security to discuss how Bulgaria could play a more important role in the region.
At their meeting in Budapest, the foreign ministers of the five countries signed a declaration in support of Russia's planned Turkish Stream pipeline, which is meant to replace the South Stream pipeline in bypassing Ukraine as a transit for Russian gas exports to Europe.
Russian President Vladimir Putin announced South Stream's cancellation during a visit to Turkey in December 2014, blaming the European Commission and Bulgaria for the project's failure. The pipeline was meant to have an annual capacity of 63 billion cubic metres and would have crossed the Black Sea, Bulgaria, Serbia and Hungary on the way to Italy and Austria.
Purvanov said that losing South Stream was a sign of the "collapse" of Bulgaria's foreign policy. "I need not remind of the time when we were the centre and gathered many countries on various topics. Now, everything is happening outside Bulgaria and at Bulgaria's expense," he was quoted as saying.
It was during Purvanov's second term as president of Bulgaria that Sofia signed the deal to join South Stream during a visit by Putin in January 2008. Of the three major projects agreed during that visit, which Purvanov described at the time as an "energy Grand Slam" – South Stream, the Belene nuclear power plant and the Bourgas-Alexandroupolis oil pipeline – none have come to pass.
Both BSP and ABC – a splinter socialist group that left BSP after a failed leadership bid by Purvanov – have long-standing ties with Russia and have opposed the EU sanctions levied on Moscow in response to the annexation of Crimea and the ongoing crisis in Ukraine. (At his news conference on April 8, Purvanov said that the national security council should also discuss the issue of sanctions and whether Nato training exercises in Bulgaria might be interpreted as "hostile" by Russia.)
The main difference between the two is that BSP is in opposition after seeing its support plummet in the parliamentary elections in October 2014, while ABC has a memorandum of support for the Borissov Cabinet – even though that relationship has become strained in recent months and Purvanov has hinted that his party may pull out of the ruling coalition, such a move would not be enough to bring down the government.