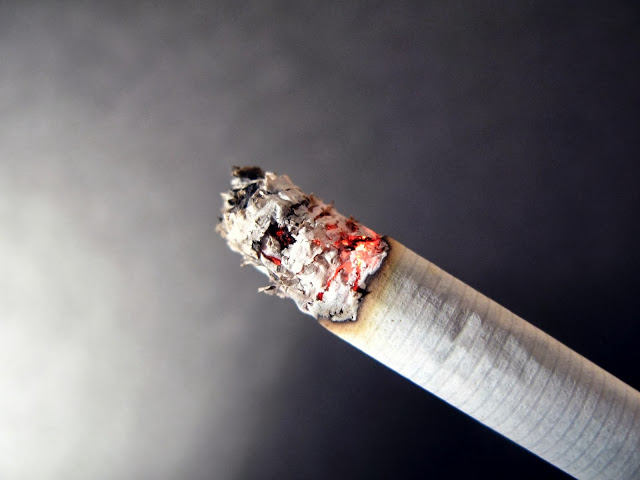 By Clive Leviev-Sawyer of The Sofia Globe
The Bulgarian Socialist Party (BSP) has revived discussions on reversing the law banning smoking in enclosed public spaces such as bars and restaurants, local media said.
The law came into effect in June 2012 and was the target of protests by the country's hotel and restaurant association which claimed that it damaged their business.
Attempts to backtrack on it in late 2012 by tabling amendments in two parliamentary committees failed because of stout opposition from then-ruling party GERB and the health minister at the time.
The BSP included in its election platform, ahead of the May 2013 early parliamentary elections, a pledge to ease back on the ban should it come to power – which the party did, even though it ran second in the election, when GERB was unable to form a governing coalition in spite of winning the most votes.
Talk about reversing Bulgaria's full ban on smoking in enclosed public places receded rapidly as the BSP government came under pressure in massive public protests from June onwards, demanding its resignation over the Delyan Peevski controversy and other issues which led to anti-government protesters labelling the current government as utterly discredited.
Now the talk is back on the agenda, according to a report in Bulgarian-language mass-circulation daily Trud on October 3 2013.
Ironically, the report – not the first of its kind in recent days – was published a day after Bulgaria's cabinet voted to expand the rules on placing health warnings on tobacco products, coming into line with a European Union directive.
The BSP's backtrack move, which could see compliance with hospitality industry demands for a return to the system of separate smoking and non-smoking areas, will be supported by Volen Siderov's ultra-nationalists Ataka.
The Movement for Rights and Freedoms, the party led and supported in the main by Bulgarians of ethnic Turkish descent and which has a significant constituency among tobacco workers, reportedly will let its MPs vote on the future amendments "according to their conscience".
Trud said that on October 1, restaurateurs and hoteliers called for a meeting with Prime Minister Plamen Oresharski and the socialist Speaker of Parliament, Mihail Mikov, to discuss options for ending the full ban on smoking indoors in public places.
One option also being considered within the BSP is for smoking to be allowed in pubs after 10pm in facilities set aside for smokers.
GERB reiterated that it continues to oppose a reversal of the ban.
A few weeks ago, at the request of one of the party's MEPs, the European Commissioner for Health, Antonio Borg, said that the EC would not welcome an easing of the full smoking ban by the current government.
Such actions would contradict the efforts of the EU to create smoke-free environments in public places, Borg said.
(Photo: Zsuzsanna Kilian/sxc.hu)