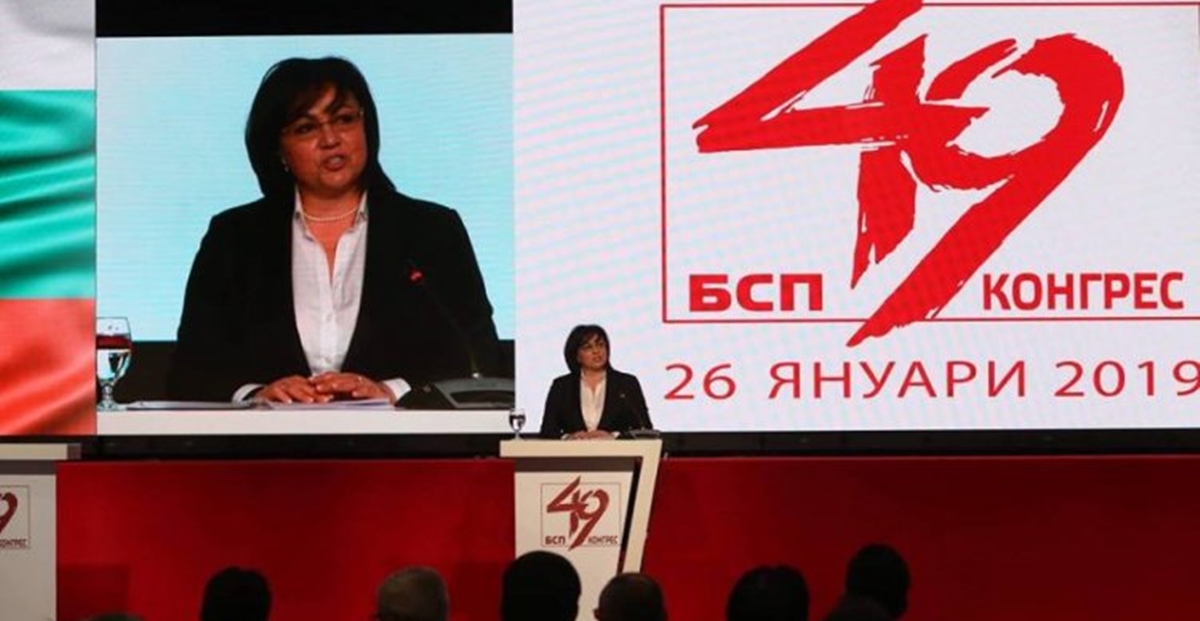 Kornelia Ninova's Bulgarian Socialist Party lacks the funds to repay the 4.29 million leva (about 2.19 million euro) it owes after being among 39 political parties overpaid state subsidies, it emerged on June 26.
Together, the 39 political parties are obliged to return to the state more than 14.4 million leva in overpaid subsidies. Bulgaria's Finance Ministry published on June 25 a table of the sums owed by each.
News of the overpaid subsidies renewed debate on cutting the state subsidies paid to political parties and coalitions that get more than one per cent of the vote in an election. A bill to cut the subsidies from 11 leva a vote to one lev has been approved at first reading, but a second reading is on hold pending consultations, with the ruling majority's next move now unclear.
After Bulgaria's May 2019 European Parliament elections, Ninova's BSP was left with about 300 000 to 400 000 leva in the bank, she told journalists.
Ninova said on June 26 that her party did not have the full amount due after the recalculations and the BSP would pay its debt in installments.
The BSP had had about six million leva six months ago, but after launching a mouthpiece cable television channel and spending on the European Parliament election campaign, now had just a fraction of that sum.
Prime Minister Boiko Borissov's centre-right GERB party has paid back the more than 5.6 million leva it owed in overpaid subsidies. Declarations recently made public showed that GERB had had about 23 million leva in the bank, leaving it room to settle the debt.
Krassimir Karakachanov's VMRO, which owes more than 500 000 leva, reportedly also does not immediately have the cash to return.
Among other parties represented in Parliament, the Movement for Rights and Freedoms owes 1.62 million, Valeri Simeonov's National Front for the Salvation of Bulgaria more than 540 000, and Volen Siderov's Ataka more than 539 000 leva.
Meanwhile, on June 26 consultations on the state subsidies for parties and coalitions were postponed because of the absence of representatives of the leadership of GERB.
The MRF has said that it will not take part in the consultations. "We have nothing to discuss with the nationalists on this topic," MRF leader Mustafa Karadayi said./ibna