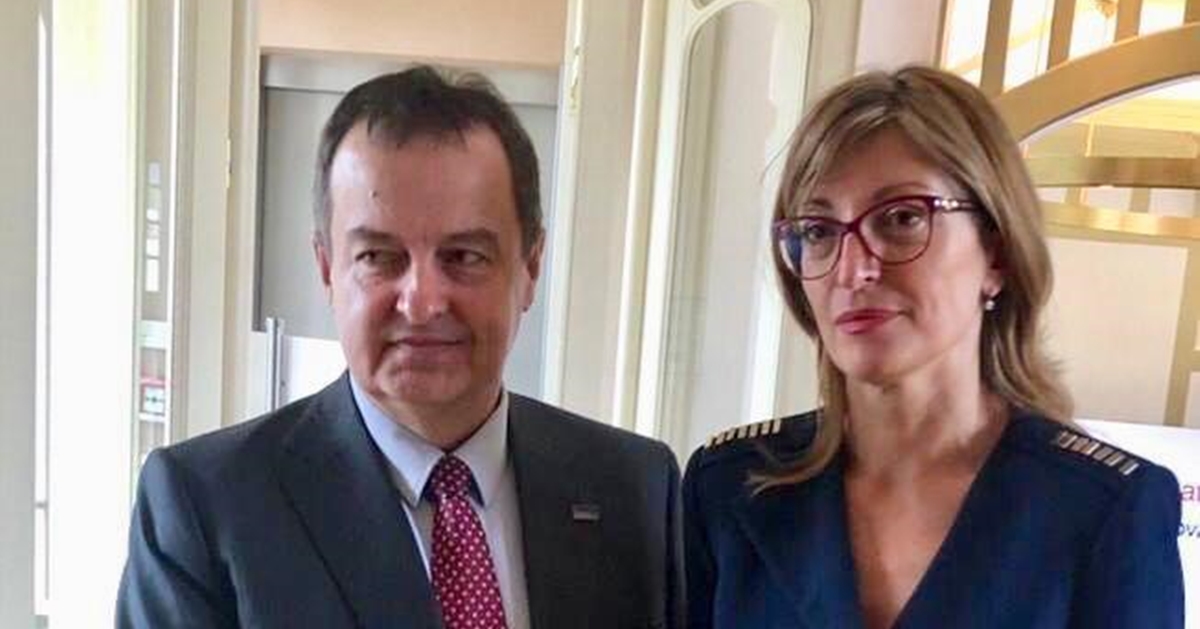 Bulgaria's Foreign Minister Ekaterina Zaharieva and her Serbian counterpart Ivica Dačić held talks on July 9 on the row over Prime Minister Boiko Borissov's comments on Kosovo and EU foreign policy, and Dačić's reaction to them.
Zaharieva and Dačić met on the sidelines of a summit of foreign ministers, Bulgarian National Television reported.
The Bulgarian Foreign Minister told Dačić that Borissov's comments, that EU foreign-policy designate Josep Borrell should defend EU policy on Kosovo, rather than that of his native Spain, had been political and legal, and the reaction of Dačić had been "clearly unacceptable for Bulgaria and does not help our friendly bilateral relations".
The fact that 23 EU countries, one of which is Bulgaria, has recognised Kosovo, cannot block Bulgaria's and Serbia's bilateral relations, and Bulgaria has always supported Serbia in its European integration, Zaharieva said.
"Obviously there is a misinterpretation of Borissov's words – I was surprised by what our media said. As we discussed with the Prime Minister, Prime Minister Borissov actually was answering a question whether Borrel would be partisan because Spain does not recognise Kosovo. This, for me, changes the context of his performance," Dačić said, according to the report.
"I have been co-operating with Borissov for many years, I was surprised by the interpretations of his words in our media. We cleared up all this with Minister Zaharieva. We want good relations with Bulgaria, friendly, allied and strategic, because it is in the interest of both countries and the two nations.
"We are grateful to Bulgaria for their help in European integration. Bulgaria can rely on Serbia. The impression in Bulgaria was that I was attacking Borissov, but I actually reacted to something that Borissov did not say…I mean that this topic is closed and as Boiko said, "Let's press on!" Dačić was quoted as saying./ibna