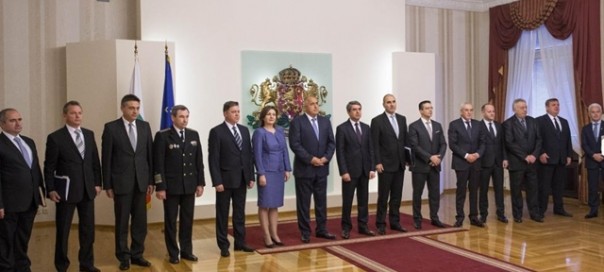 Sofia, November 10, 2015/Independent Balkan News Agency
A five-hour meeting of Bulgaria's Consultative Council on National Security on November 10 resulted in requests to the Cabinet for various steps, including a plan on countering a large refugee and a system to neutralise cyber attacks.
Convened by head of state President Rossen Plevneliev, those attending the council meeting included the Prime Minister, foreign and defence ministers, heads of armed forces and security and intelligence services, and representatives of parliamentary groups.
Called to discuss changes in the geopolitical environment, the council meeting concluded that the Cabinet should propose measures to optimise the security sector and should prepare a new draft law on countering terrorism.
The call for a strategy on cyber security came against a background of cyber-attacks on the websites of various state institutions, including the President, State Agency for National Security, Interior Ministry, National Revenue Agency and Central Election Commission during the October-November 2015 mayoral and municipal elections and national referendum on the introduction of online voting.