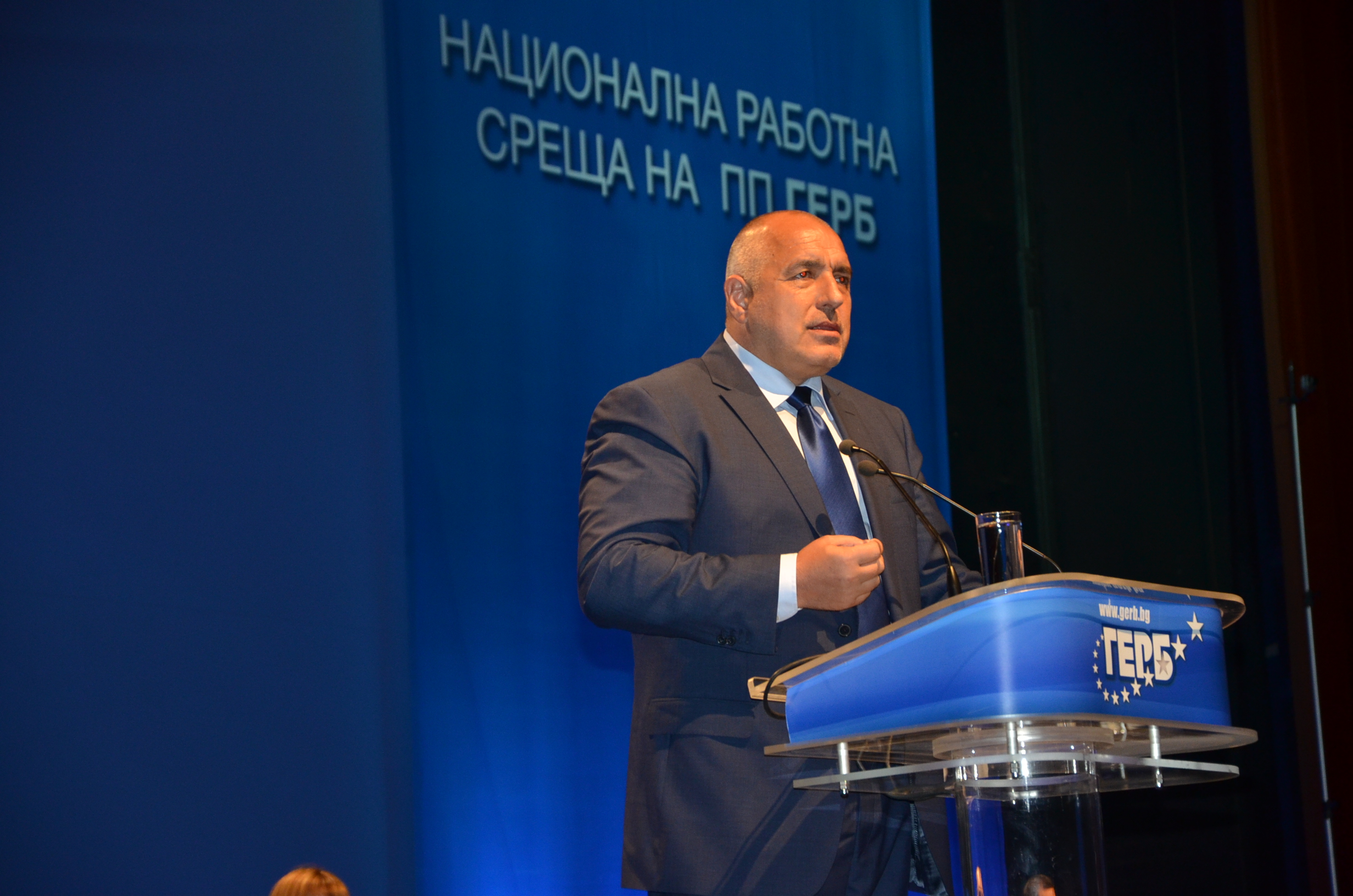 Sofia, April 18, 2016/Independent Balkan News Agency
By Clive Leviev-Sawyer of The Sofia Globe
In a pledge against corruption, Bulgarian Prime Minister Boiko Borissov, leader of centre-right party GERB, said that the party's strongest advantage is its cleanliness, "so if I get my hands on someone – no mercy".
Borissov was speaking on April 17 at a national meeting of GERB, since November 2014 the majority partner in Bulgaria's coalition government.
"I have brought you together, because every one of you bears political responsibility," Borissov told the gathering, which included Cabinet ministers, MPs, mayors and municipal councillors and party members from around the country. "Every party organisation must be so clean, crystal (clear) in the fight against corruption, that there should be no need to raise the issue with me," he said.
"You know very well what society will not accept, don't do it – that's it" Borissov said.
"If I get my hands on any of you, there is no mercy and you know it. There will be no mercy for anyone," he said, saying that people who had been in senior positions in the party – such as Iskra Fidossova, who had occupied a senior post in Parliament at the time of the first Borissov government but who was accused of irregularities – were no longer part of it.
"The Bulgarian sees, acknowledges, supports, but only a little doubt in us and we're finished," Borissov said.
He said that no one was helping GERB and the government in the fight against smuggling, but instead were making bargains with contraband smugglers to bring the party and the government down.
According to Borissov, "the fact that today the others look weak should not mislead you, because they are organised on the principle of the common enemy".
Lawyers for the mafia, lawyers for Multigroup (a controversial business grouping that emerged in the first years of Bulgaria's post-1990 transition) become "fighters for corruption and around them and they with them, they are starting to come together".
The only thing that could bring down GERB was GERB, Borissov said: " Be careful and do everything in accordance with the law".
He said that there would be attempts to erode the ranks of GERB politically.
According to Borissov, the top priorities of the government were the fight against smuggling, and the development of the Khan Asparouh gas field.
Borissov also criticised his party's MEPs, urging them to "work for Bulgaria".
In a reference to the Bulgarian presidential elections, expected in late October or early November, Borissov said that another method of electing the President should be found.
"The president's greatest merit is said to be his or her distancing himself or herself from the party that nominated him or her. Then, another way should be found of nomination and election as, otherwise, why would we work hard so that someone becomes president to distance himself or herself from us," he said.
Bulgaria's current President, Rossen Plevneliev, was elected in late 2011 on a GERB ticket, previously having been a minister in Borissov's first Cabinet. In the months ahead of the 2016 presidential elections, in which Plevneliev would be entitled to stand because the Bulgarian constitution allows a head of state a maximum of two terms, Borissov and other GERB leaders have hinted at a candidate other than Plevneliev.
Borissov, who earlier this week spoke of what he said was a conspiracy to destabilise the Balkans, made reference to the fact that comments by Plevneliev made it clear that the President did not agree with this view.
"I understood the President yesterday distanced himself from our statement. This is right and that is his job," Borissov said.
"Presidential elections will be held and more interest is being displayed in them. I cannot understand why the political parties ask us who we will nominate as president as when he or she is elected, which we pay for with our political subsidies and our structures, he or she has to be no longer one of us on the very next day. Why do we nominate a president? On the first day he or she has to say: 'I distance myself from those who brought me there." I cannot find the logic," Borissov said.