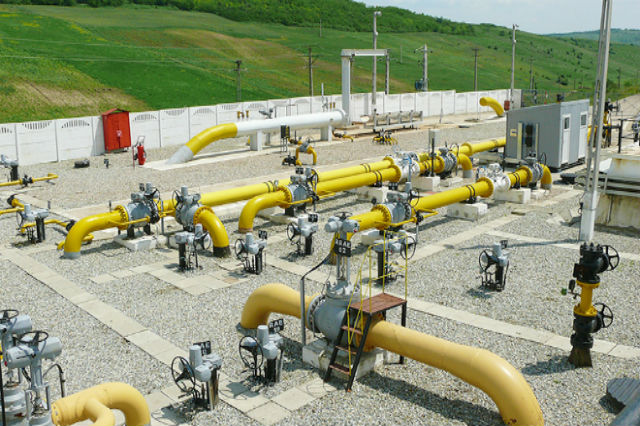 Sofia, June 1, 2016/Independent Balkan News Agency
By Clive leviev-Sawyer of The Sofia Globe
Bulgarian Prime Minister Boiko Borissov met with Romanian counterpart Dacian Ciolos on June 1 to discuss a number of subjects, ranging from the gas inter-connector pipeline between the two countries to the continuing efforts by Sofia and Bucharest to join the Schengen area, as well as a joint position on the issue of Canadian visas.
Ciolos is in Bulgaria for the annual meeting of the Regional Cooperation Council, hosted by Bulgaria, which holds the rotating presidency of the South-East European Cooperation Process (SEECP).
"There have been numerous obstacles [to the pipeline] over the years, but it does not matter now. Two days ago, in Bucharest, we signed the contract for the inter-connector with Romania. The deadline is to have it completed within three months. We committed both to watch closely this process," Borissov was quoted as saying.
On May 30, Bulgaria's gas grid operator Bulgartransgaz and Romania's Transgaz signed a contract with a consortium that will build the key section of the pipeline under the Danube River. In recent years, the inter-connector has been delayed repeatedly because of difficult geologic conditions under the Danube.
Borissov and Ciolos also discussed the migration crisis, with the Romanian PM praising Bulgaria's efforts to stem the migrant flow. Ciolos said that Romania supported Bulgaria's actions in that area: "You are safeguarding the [EU] external border like a Schengen country, which is an advantage not only for the EU, but Romania as well," he said, as quoted by Bulgarian National Radio.
Borissov, for his part, said that the two countries have shown they have managed the issue "no worse, even better than countries in the Schengen area".
Romania and Bulgaria both joined the EU in 2007, but remain in the Co-operation and Verification Mechanism (CVM) meant to track their progress in reforming their judicial systems and fighting corruption. Although there is no formal link between the CVM reports and Schengen accession, there is no unanimous political will at the EU level to allow the two countries to join the visa-free travel area.
Borissov also said that Bulgaria and Romania were preparing a joint statement concerning Canadian visas. Canadians can travel freely within the EU, but Ottawa still requires visas for Romanian and Bulgarian nationals, and has recently come under pressure from the EU to reciprocate and lift all existing visa barriers for EU nationals. Romania has even threatened to block EU's free trade agreement with Canada over the visa issue.