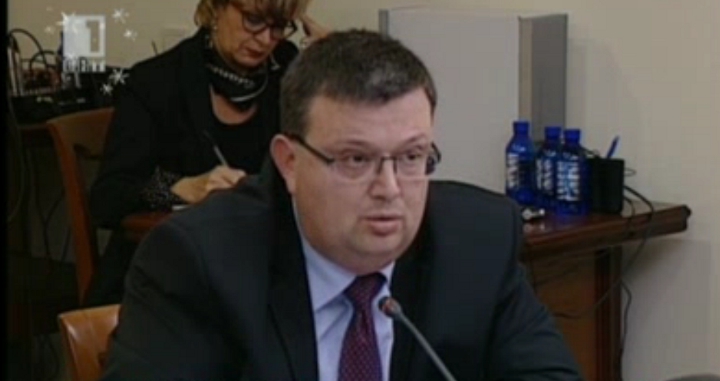 Sofia, July 14, 2015/ Independent Balkan News Agency
By Clive Leviev-Sawyer of The Sofia Globe
Several hours ahead of a public protest in Sofia demanding his resignation and expressing support for the Justice Minister's judicial reform efforts, Bulgarian Prosecutor-General Sotir Tsatsarov said that he was refusing to step down.
Tsatsarov said in a July 14 television interview that he would not attend the protest, scheduled to be held at 6.30pm outside the Palace of Justice in the Bulgarian capital, to hear the arguments of those who wanted his resignation.
He said that everyone had a right to protest and he had a right to do his job in the way that he saw fit.
Tsatsarov, in office since December 2012, has been seen by critics as on the opposite in the national argument about judicial reform to Justice Minister Hristo Ivanov, who has held that post since August 2014 and who serves in a government that wants the constitution changed to achieve effective reform of the judiciary.
The Prosecutor-General rejected claims that an investigation into procurement contracts regarding air conditioners at the Justice Ministry was directed against Ivanov. "No one thinks that minister Ivanov would be the one to sign contracts to repair the air conditioning," Tsatsarov said.
He added that he was "long tired" of allegations of somehow being linked to Delyan Peevski, the controversial figure and MP whose June 2013 abortive appointment as head of the State Agency for National Security triggered hugely-supported public protests against the ruling axis of the time.
Those backing the July 14 protest include the Protest Network, which emerged during the 2013/14 protests against the now-departed ruling axis, which wants to see sufficient MPs – 160 out of 240 members of Bulgaria's National Assembly – rallied to approve the constitutional amendments.
In a Facebook post on July 14, Prime Minister Boiko Borissov reiterated his support for Ivanov, and underlined that he wanted to see courts reformed so that criminals went to jail and the judiciary working properly, emphasising in turn that judges would control judges, acting against those who violated the process or whose motivations for judgments "did not meet the whole truth".