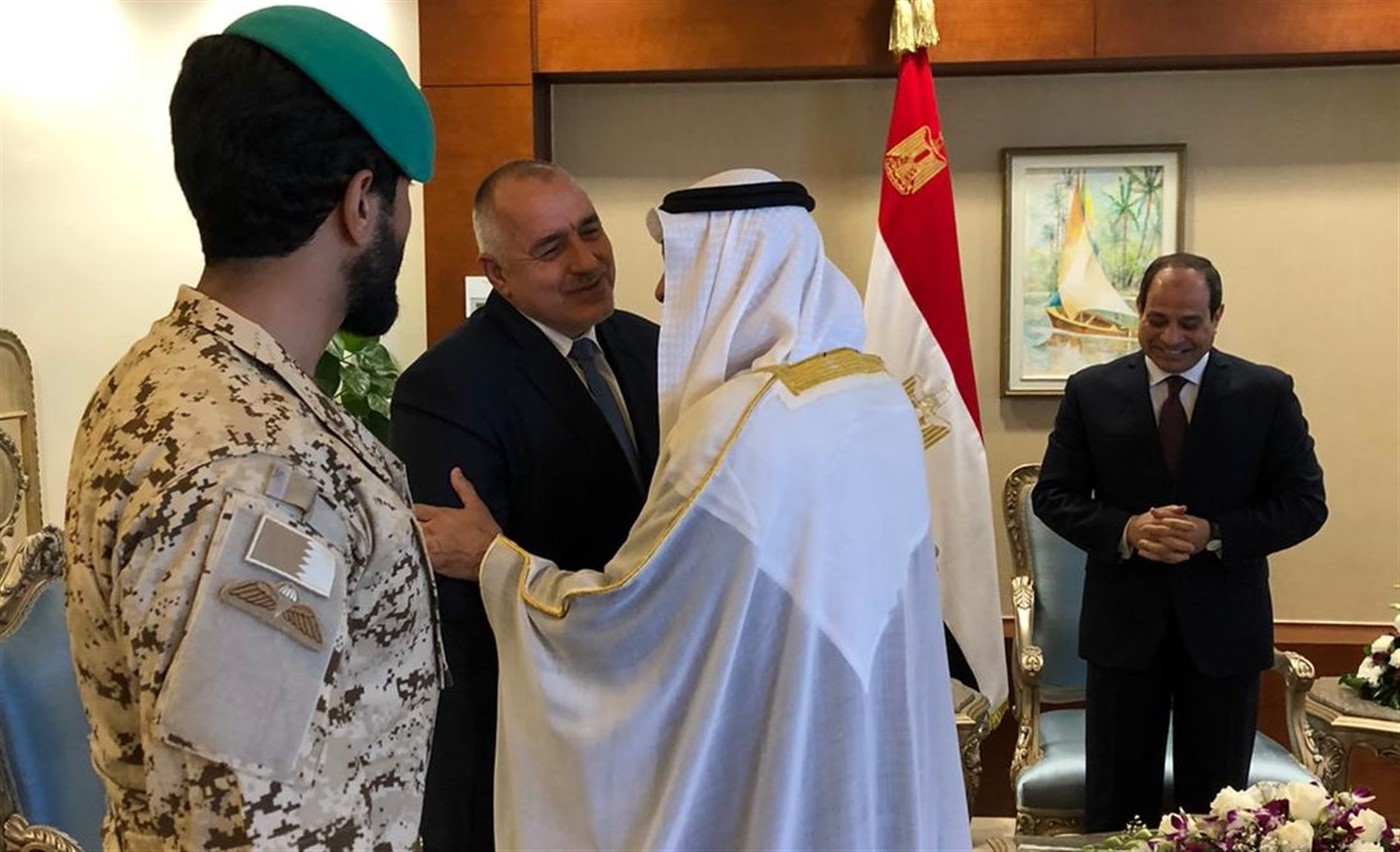 Prime Minister Boyko Borissov met with the successor the throne of the emirate of Abu Dhabi and Deputy Commander-in-Chief of the UAE Armed Forces Sheikh Mohammed bin Zayed al-Nahyan. Talks between the two leaders took place during the official opening ceremony of the new Egyptian naval base Bernice in the Red Sea.
During the meeting, Prime Minister Boyko Borissov and Sheikh Mohammed bin Zayed al-Nahyan agreed that the momentum for bilateral co-operation should be maintained and that concrete conditions for an even more active partnership be created. Future options for upgrading links in areas such as energy, agriculture, tourism, innovation and high technology were also discussed.
Bulgaria's prime minister expressed confidence that the dialogue between Bulgaria and the UAE will continue to be fruitful and will yield good results. Boyko Borissov stressed that Bulgaria's participation in the EXPO 2020 World Exhibition in Dubai will contribute to the economic development of relations between the two countries at an even higher level.
Prime Minister Boyko Borissov and Abu Dhabi Emir of Dubai Sheikh Mohammed bin Zayed al-Nahyan also emphasized good cooperation in the areas of internal affairs, the fight against organized crime and terrorism, the fight against drug trafficking and cybercrime. According to the Bulgarian Prime Minister, the two countries can exchange valuable experience on stability and security. "Following our latest talks in October 2018, political developments in the world and in the region confirm the importance of exchanging specialized expertise and information to address all the risks and threats posed by radical and extremist organizations and ideologies", Boykoiss noted./ibna