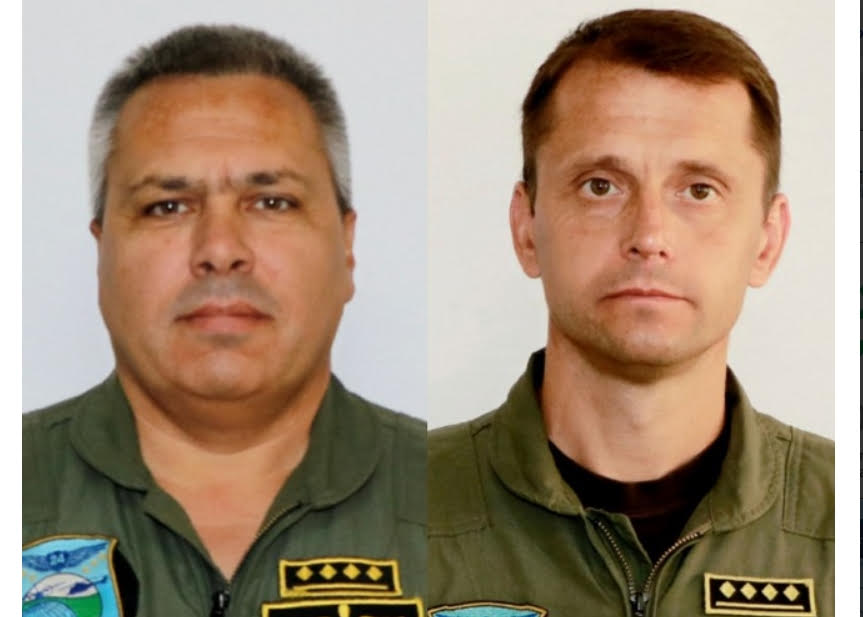 Bulgarian President Roumen Radev, a former Air Force commander and fighter pilot, called for refraining from political comment on the June 11 fatal helicopter crash, but said that the risks in political decisions about military modernisation were borne by the military.
Radev was speaking after a Bulgarian Air Force Mi-17 helicopter crashed at the Krumovo base near Plovdiv, leaving the pilot and co-pilot dead and a crew member injured. Mi-17 helicopters began production in the Soviet Union in 1977.
Radev, who visited the crew member in hospital on June 12, said that the crash was a big tragedy and said that it would be immoral to make political comments about it.
He reiterated his call for the modernisation processes of the Bulgarian military to be completed. "Many times over the years I have warned that we will get to this position – to have aviators die," said Radev, who resigned as Air Force commander in 2016 to stand as a presidential candidate on a ticket backed by the opposition Bulgarian Socialist Party.
Radev said that he would not comment on the causes of the crash before the official investigation was completed.
"Let's not forget that tomorrow the rest will continue to fly, will continue to be in the cabins, on the ground, at sea and we are obliged to continue to point out the problems and to insist on solving them."
He said that this was the second time in a year that pilots had died in a crash.
Radev said that solving the problems required statesmanlike responsible thinking and appropriate action.
He said that the ruling majority had stopped the process of modernisation of the Bulgarian military and returned it to square one.
"The risk of these political decisions is borne by the military. That is why I say that lobbyism kills. It is high time to seek the responsibility of those politicians who, pursuing fundamental political interests with their decisions, put at risk the lives and health of our soldiers," Radev said.
The helicopter crash came a few days after the National Assembly voted to approve two military modernisation projects for which a framework of spending of 3.5 billion leva is envisaged. One involves the acquisition, in two stages, of 16 fighter jets. The other involves getting 150 armoured vehicles for the infantry.
The fighter jet process was restarted in 2017 amid political manoeuvring, with squabbles between the ruling majority and Radev over the issue…. / IBNA