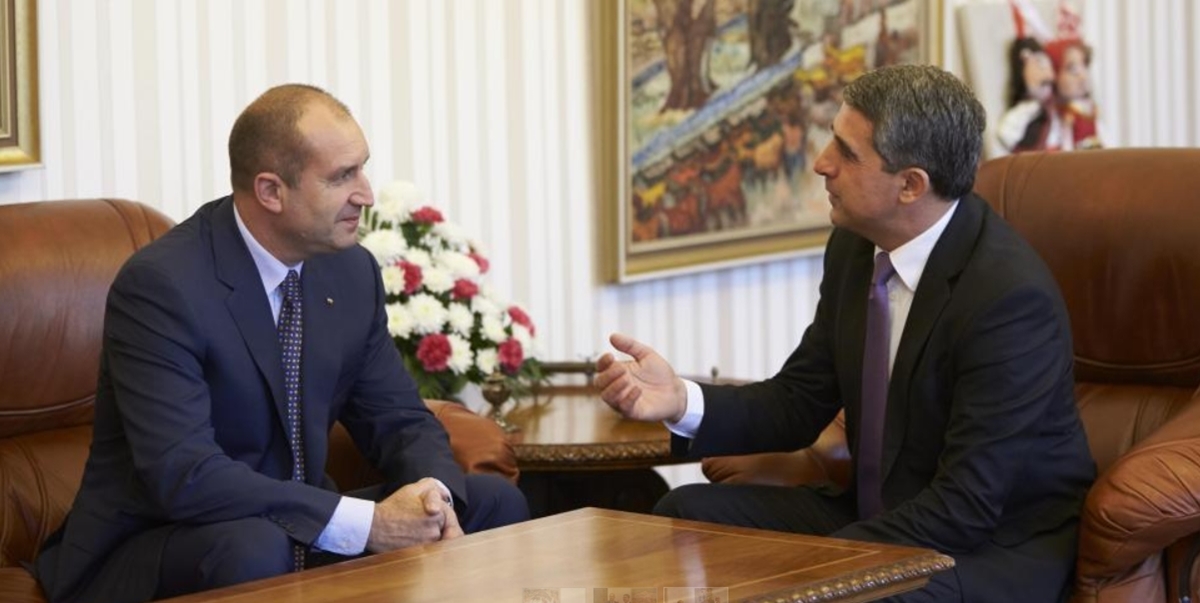 Bulgarian President Roumen Radev hit back on September 10 at his predecessor as head of state, Rossen Plevneliev, who has subjected him to repeated criticism.
Questioned by reporters about the latest criticism by Plevneliev, who called him "the first populist president of Bulgaria", Radev said that the former president's prestige should be preserved "even when he does not know how to preserve it himself".
Plevneliev, elected on the ticket of Prime Minister Boiko Borissov's centre-right GERB party, served as head of state until January 2017. Declining to stand for a second term, he was succeeded by Radev, a former air force commander elected on a ticket backed by the opposition Bulgarian Socialist Party.
In office, Radev has levelled a series of attacks against Borissov's government on military modernisation and several other issues. For several months, Plevneliev – who says he intends no return to politics – has attacked Radev in a succession of television interviews.
On September 10, Plevneliev described Radev as no factor in foreign policy and as distrusted by the West.
A few hours later, apart from his dismissive comments about Plevneliev, Radev again urged the government to tackle the "real problems" of Bulgarians, not to deal with internal party intrigues and coalition issues.
Radev called on the government to face up to its responsibilities. "At the moment, it produces serial scandals and intrigues to blacken its opponents and cover up the most important problems of society – corruption and lawlessness," he said.
Radev also sought to say that his September 3 comments about early election – interpreted as saying that he did not want them – had been misinterpreted.
On September 10, he said that "I have noticed the obvious – early elections will not lead to a new election result until a new majority is cast".
Borissov's GERB repeatedly accuses Radev of speaking solely for the opposition BSP. The day after Radev's address on the opening of the new political season, on September 4, BSP leader Kornelia Ninova called for the dissolution of Parliament and new elections. This caused observers to point out the apparent dissonance between Radev's message and hers./IBNA
(Archive photo: Outgoing President Plevneliev welcomes his successor Radev to the head of state's office, January 2017. president.bg)