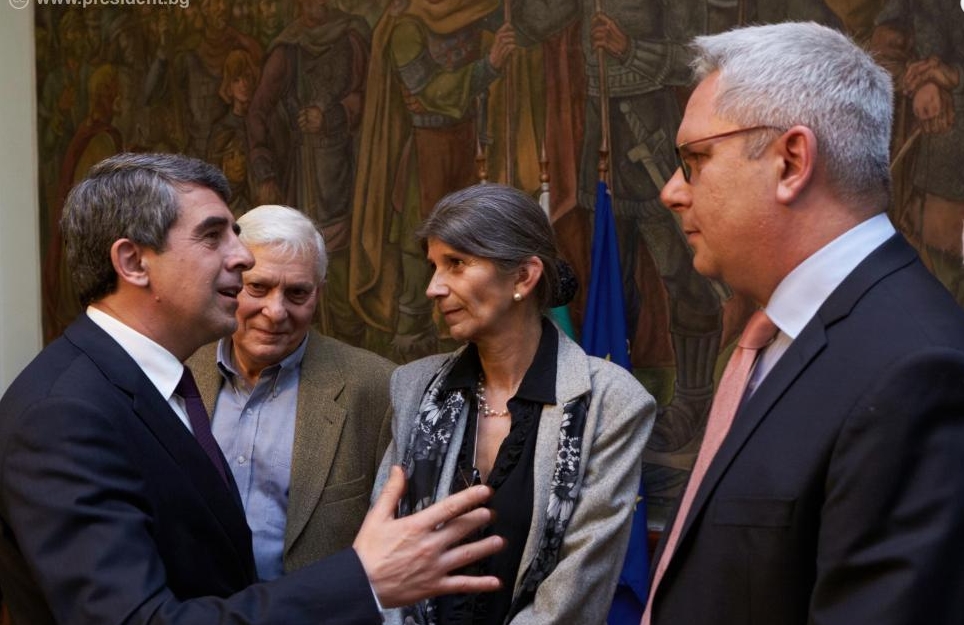 Sofia, February 25, 2016/ Independent Balkan News Agency
By Clive Leviev-Sawyer of The Sofia Globe
"A quarter of a century after the collapse of the Berlin Wall, we have to admit that in our country a change of elites has been not been carried out. The same old faces, from the same unscrupulous security services of a totalitarian state today still are trying to dominate our society," Bulgarian President Rossen Plevneliev said.
Plevneliev was speaking on February 24 at the launch of the book State Security – An Advantage by Inheritance, by Momchil Metodiev and Maria Dermendzhieva, a book in the "Past Imperfect" series by the Institute for the Study of the Recent Past. The book examines the careers of 47 staff of Bulgaria's communist-era secret service State Security.
Plevneliev said that these shadows of the past were transferred to the present. "They do everything possible to change our agenda, to deceive us how wonderful life was under communism," Plevneliev said.
He said that the cruel machinery of State Security had proved powerless before the people and their desire for democratic development and human rights and freedoms.
"Our duty is to consistently work for the whole truth about the communist regime to come out and that this reaches citizens. When we do that, we will have confidence that we have referred to history in a dignified manner."
Plevneliev said that these same shadows of the past continue today to reproduce myths about State Security and how it acted.
He praised the approach taken by the authors of the book, showing the careers of the State Security operatives and reaching the important conclusion that State Security staff were selected not for their qualities and merits, but because of their origins and loyalty to the regime.
Plevneliev reiterated that over the last 26 years, the country had missed the opportunity to send communism to the museum, "with all its metastases and the whole truth about it."
"That should not make us despair and we should not give up. It will happen sooner or later and as head of state I will work towards this."
"We have to break this seal of silence, this omerta. Of course, we need to talk with our children openly and must tell them the truth about communism. Of course, we should honour the victims of the communist regime. It is unacceptable to lightly overlook the fact that during the communist regime, human rights were as a rule ridden roughshod over," Plevneliev said.
Plevneliev is patron of an initiative by MPs, public figures and academics studying the totalitarian regimes of the 20th century for it to be covered in a way that is objective and that embraces all its complexities. He expressed his gratitude to scholars and researchers of the period and those who support them "so that we may study the past and pass it on in an honorable way".