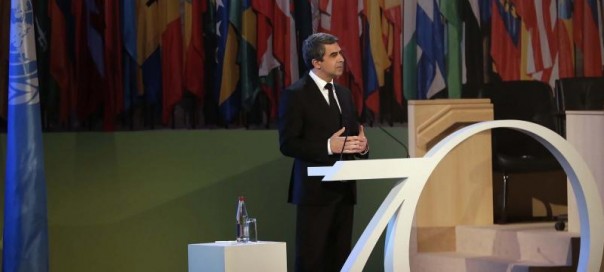 Sofia, November 17, 2015/Independent Balkan News Agency
Bulgarian President Rossen Plevneliev has called for an "upgrade" to the United Nations global counter-terrorism strategy, but emphasised the role of Unesco in defeating the "ideology of terrorism" during an address to the organisation's general conference, which marked Unesco's 70th anniversary.
Speaking in Paris, where the organisation's headquarters are, just days after the string of attacks that left at least 129 people dead, Plevneliev said that "terrorist attacks all over the world have shown that violent extremism transcends national borders," but also that "no one is born a terrorist".
Terrorist fighters would certainly be defeated by the international antiterrorist coalition, but that required "a comprehensive, multilateral and all-inclusive approach", with close co-operation between governments, but also the civil society, local communities and media, Plevneliev said.