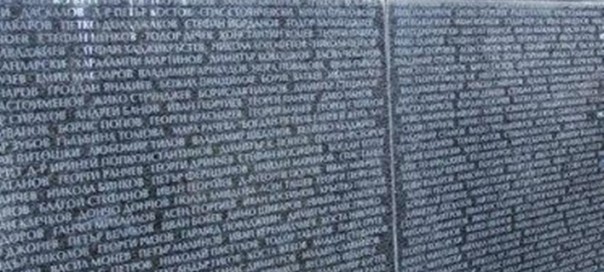 Sofia, February 1, 2016/Independent Balkan News Agency
A quarter of a century after the fall of the Berlin Wall, the same old people associated with the Communist Party and its ruthless secret services are continuing their attempts to dominate society, Bulgarian President Rossen Plevneliev said on February 1 2016, the day of commemorating the victims of the communist regime in Bulgaria.
In 2011, accepting a proposal by two former presidents – Zhelyu Zhelev and Petar Stoyanov – the first Borissov cabinet declared February 1 the day of commemoration of the victims of the communist regime.
Through murders and a "People's Court" process, the communist regime killed at least 30 000 Bulgarians in its early years. A February 1 ceremony at the memorial to the victims of communism, near the National Palace of Culture in Sofia, marks the anniversary of a large-scale executions on that date in 1945. Those killed included state and government leaders, as the "People's Court" put on trial all members of governments and parliaments that had been in office at the time that Bulgaria was allied with Germany during World War 2.