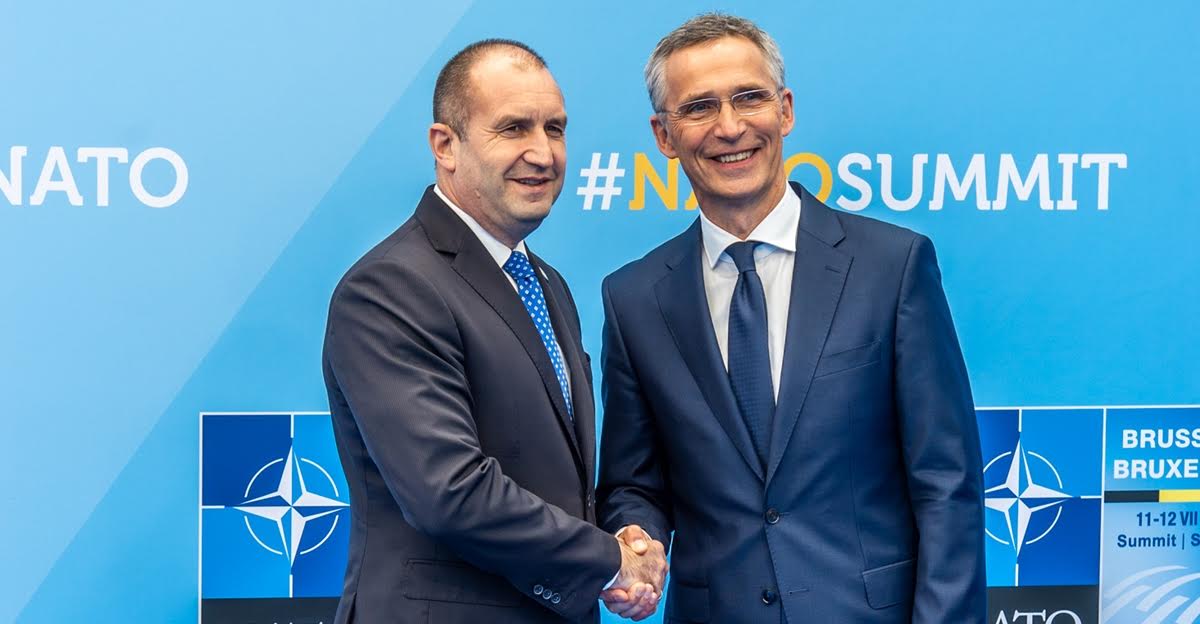 The July 2018 Nato summit is very important because it should demonstrate unity, solidarity and determination of all member states, but so far the questions outnumber the answers, Bulgarian President Rumen Radev said.
Following US President Donald Trump's call for member states to raise defence spending to four per cent of GDP, Radev said that he had asked Nato Secretary General Jens Stoltenberg what would happen to the Transatlantic relationship "which is the backbone of NATO's military capability, if we are not reaching two per cent (of GDP) now, and no one is talking about four per cent".
This is vital to the future of the organisation and concerns all parties, but this issue was not being discussed, Radev said.
"NATO is not a market where you can buy security, Nato is a union of sovereign states, united by strategic goals and common values," Radev told journalists at the summit in Brussels.
Radev said that, on the other hand, Trump was right, because each country should make a contribution, in a world of growing threats, and build effective capabilities.
The Bulgarian President, formerly the commander of the Air Force before being elected head of state on a ticket backed by the opposition socialists, used Trump's statements to take a sideswipe at Bulgaria'scentre-right government, saying that Bulgaria was "reluctant" to allocate funds to the armed forces.
Radev said that he had convened three sessions of the Consultative Council on National Security on the issue. "At them, we reach an understanding about something, which afterwards is scrapped, modernisation projects constantly are postponed, they (the government) constantly find reasons."
He said that the decision to reach two per cent, which had been very difficult to achieve in Bulgaria, would be fulfilled in the term of office of the next government, Radev said. He said that he expected the pressure to increase defence spending to continue.
Radev called for a common NATO defence spending policy. He said that two-thirds of the allied states had made plans to reach two per cent of GDP in 2024 and eight members had already achieved it.
In response to a question about the atmosphere during the working session and whether European leaders feel blackmailed by the US, Radev said the atmosphere in the hall was not "one of the most pleasant".
Currently, all leaders were in a "confused state" because everyone was wondering what the condition for the four per cent meant, and the extent to which Trump was serious, Radev said.
He said that NATO had undergone many challenges and the alliance always hadbeen able to consolidate. "I hope that a solution can be found now," he said in response to a question whether there are threats to the future of the Alliance…. / IBNA