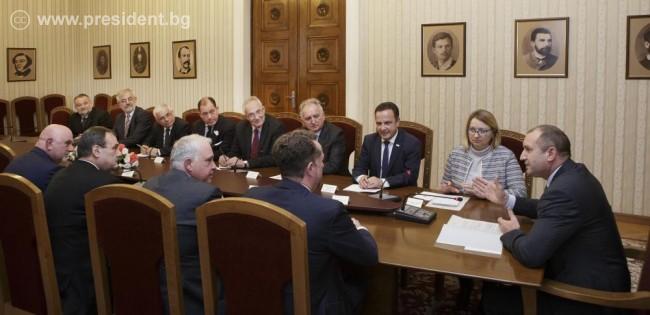 At a meeting with ambassadors from seven Balkan countries in Sofia on March 8, Bulgarian head of state President Roumen Radev called for more pragmatism in the work of the Southeast Europe Cooperation Process and in the co-ordination of projects carried out with EU funds.
The meeting, the first with this group of ambassadors that Radev has held since taking office as President on January 22, discussed common challenges and prospects for regional co-operation in South Eastern Europe, the President's office said.
The meeting was attended by the ambassadors of the Republic of Albania, Bosnia and Herzegovina, the Republic of Kosovo, FYR Macedonia, Serbia, Turkey and Montenegro.
Joint efforts and planning were needed to guarantee common security, to achieve high economic growth and improve the transport, energy and communications infrastructure that connects the Balkans, Radev said.
The ambassadors – all from countries close to Bulgaria but unlike it, not members of the European Union – called for the EU enlargement process to once again be the focus of the bloc's policies.
They called for EU membership applicant countries to be given support for progress along the path of their European integration, the President's office said.
This issue should be among the top priorities for Bulgaria when it holds the rotating presidency of the European Council in the first half of 2018, the ambassadors said./IBNA