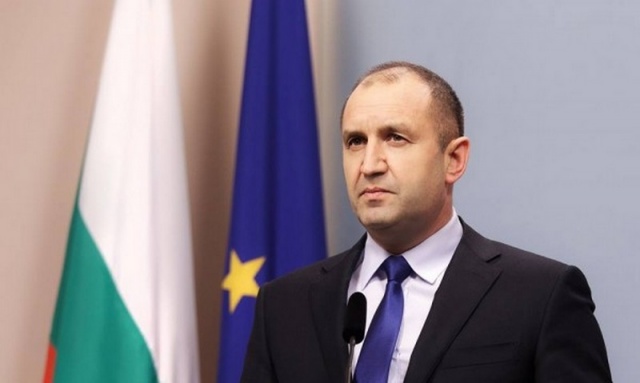 Bulgaria's President Rumen Radev met on Wednesday with the EU member states' ambassadors of Switzerland and Norway in Bulgaria, as the President's Press Office reports.
The ambassadors raised questions regarding the rule of law in Bulgaria, the impact of the European Commission's Cooperation and Verification Mechanism on the Bulgarian judicial system, the reasons behind the demographic crisis in Bulgaria, the country's participation in the debate on the future of Europe, the increased migration pressure on the EU's external borders, as well as the European and regional security.
During the meeting, Rumen Radev stated that maintaining the rule of law should become an integral part of Bulgaria's institutional culture. He also added that he would launch a wide-ranging public debate on constitutional revisions to meet the citizens' expectations of greater transparency in the work of Bulgarian justice. He is also planning on launching the debate on the role of the prosecutor, on accountability and its position in the judiciary system.
Responding to a question, Radev said that Bulgarian citizens need to realize their power and their responsibility to demand much better quality in the country's governance, as well as transparency and efficiency of public spending. They should exercise control over the institutions, he added.
Overcoming negative demographic trends in Bulgaria calls for an effective fight against high-level corruption, increased public safety and good changes in healthcare and education, the head of state underlined.
Radev described the increasing trend in the number of immigrants in the Eastern Mediterranean and the Balkans as a European challenge that involves all member states. He called for a single European approach on this issue, financial assistance to countries at the EU external borders and readiness for timely support from the Frontex units.
According to the Bulgarian President, it is in the interest of both the EU and the regional security and stability to provide firm support towards the EU prospects of the Western Balkan countries. Bulgaria expects that the enlargement of the EU in the future will be based on the actual implementation of the accession criteria, as well as on a decisive breakthrough in building good relations with the Balkans, the President concluded.
Participants in the meeting also discussed the NATO Summit scheduled for December in London. /ibna