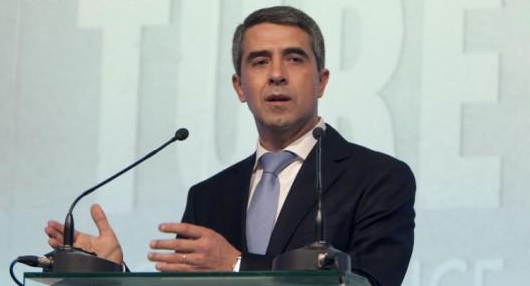 By Clive Leviev-Sawyer of The Sofia Globe
Bulgarian President Rossen Plevneliev was scheduled to hold meetings on April 19 with chiefs of the country's civilian and military intelligence services and the body empowered to identify communist-era secret service agents to discuss controversial changes approved in 2012 enabling the naming of intelligence employees linked to the former State Security.
There have been repeated controversies about the law on the Dossier Commission, approved in 2006 and amended a number of times, that enables the commission to investigate and publicly name people in certain categories if they worked for State Security or the communist-era Bulgarian People's Army military intelligence.
Over the years, the commission has identified hundreds of former State Security people in state and government positions, candidates for Parliament and municipal councils, Bulgaria's diplomatic corps, the Bulgarian Orthodox Church's leadership, public media, trade unions, business associations and opinion polling agencies.
The Dossier Commission currently is in the process of identifying credit millionaires linked to State Security. The first batch was announced on April 17 and plans are for all the lists to be disclosed before the May 12 parliamentary elections.
The actions of the Dossier Commission and legislative widening of its powers regularly have been opposed by the Bulgarian Socialist Party, the lineal successor to the Bulgarian Communist Party.
When Boiko Borissov's centre-right GERB party was in power from 2009 to early 2013, there were determined attempts to prevent former State Security people holding top posts in, among others, the diplomatic corps. There were no moves to dismiss people because Bulgaria's constitution does not permit lustration.
In late 2012, Parliament approved a change to the law scrapping a bar on identifying people currently employed by secret services who were with State Security. The law now allows identifying such people if they are at the level of head of department.
Secret service chiefs took exception to the change but it was not vetoed by President Plevneliev. Among the first names announced afterwards was that of the head of civilian intelligence, Dragomir Dimitrov.
The Bulgarian Socialist Party said that the change to the law would affect 1000 employees of the intelligence services, of whom 70 are abroad. GERB countered that no more than 50 people would be affected.
Dimitrov, as head of the National Intelligence Service, is one of the people that Plevneliev is meeting on April 19. The others are military intelligence head is Vesselin Ivanov and Dossier Commission head Evtim Kostadinov.
Whatever emerges from the discussions, no changes to the law currently can be legislated. A caretaker government is in charge of Bulgaria pending the formation of a new government after the May 12 elections. Parliament has been dissolved and the constitution does not empower the caretaker government to legislate.
(Photo of President Plevneliev: president.bg)