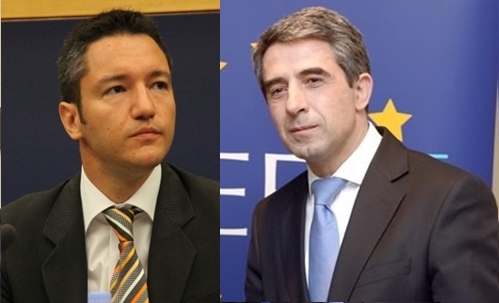 By Clive Leviev-Sawyer of The Sofia Globe
In one of the first most significant differences between Bulgaria's socialist-led government and the country's head of state, President Rossen Plevneliev has held firm against appointing ambassadors who worked for the country's communist-era State Security secret service.
The centre-right government that was in power in Bulgaria between July 2009 and March 2013 moved against ambassadors abroad officially shown to have been State Security agents.
The argument of that government, headed by Boiko Borissov and with Nikolai Mladenov as its foreign minister, was that it was inappropriate for post-communist Bulgaria to be represented abroad by former agents of the secret state apparatus.
Bulgaria's constitution does not allow lustration, and so the diplomats were redeployed back to offices in Sofia and replacements made.
With the coming to power on May 29 of the Bulgarian Socialist Party government, the new Foreign Minister, Kristian Vigenin, made it clear that he intended rehabilitating the former State Security agents at the ministry.
Vigenin said that the actions of the previous government and its foreign minister Mladenov had "humiliated" these people and this had been among the most unworthy actions of the former government.
Constitutionally, ambassadors are appointed by the President on the recommendation of the Cabinet. This means that the socialist government is up against a head of state who is firmly against former State Security people holding senior state positions.
Responding on May 30 to Vigenin, Plevneliev said that he was happy that the Foreign Minister was young, ambitious and competent.
"But I would not be happy if we turn back to the dependence of the communist services and start appointing ambassadors who contributed to the communist services," Plevneliev said.
"I can't sign the appointment of ambassadors who belong to State Security. I simply can't do it because of the principles in which I believe and because of my profound understanding that we must look forward rather than back to the communist totalitarian regime," Plevneliev said.
(Photo: Kristian Vigenin, left, and Rossen Plevneliev)