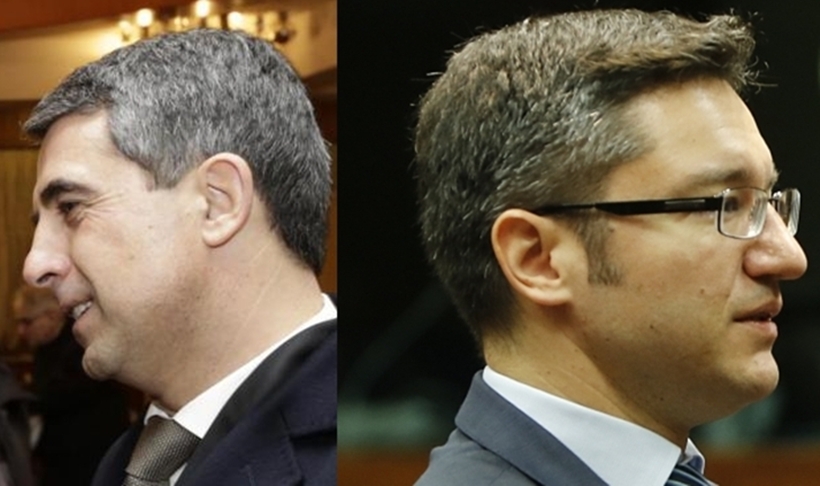 By Clive Leviev-Sawyer of the Sofia Globe
Bulgarian President Rossen Plevneliev has condemned the March 16 referendum in Crimea on accession to Russia as illegitimate – and subtly criticised the line taken by the Bulgarian government in claiming a "balanced position" on the Ukraine crisis.
The referendum, which has been rejected across the democratic world but which has been the cue for Russian president Vladimir Putin to move to annex Crimea to his country, could "completely change the balance of functioning of international law, not only for the Eastern Partnership countries, but also in a much broader, global context," Plevneliev said.
Plevneliev said that the referendum was contrary to the Ukrainian constitution and international law. It was extremely dangerous, categorically unacceptable and he said that he condemned it and would continue to defend this position.
"A balanced position, all right, but not at the expense of a future disaster for the region and the world," the Bulgarian head of state told reporters on March 17.
Plevneliev's reference to a "balanced position" was apparently in regard to the line taken by the Bulgarian Socialist Party (BSP) government on Ukraine and the Crimea breakaway referendum.
A media statement by the President's office said that his comment on a "balanced position" was in response to calls for "moderation" regarding the actions of the Russian side in the situation in Ukraine.
Bulgaria, Plevneliev said, should strongly support the European position.
"We must demonstrate that international law must be respected."
"We do not want go to go back to the Cold War. Policy instruments have not yet been exhausted and the Russian side has not taken a final decision after the referendum," Plevneliev said, speaking hours before it was announced that Putin had signed a decree officially recognising Crimea's independence and on the eve of reports that Russian annexation could take place before the end of March 18.
Kristian Vigenin, the foreign minister in the BSP cabinet, said on March 17 that Bulgaria was "maintaining a balanced position on Ukraine".
Vigenin said that Bulgaria was extremely cautious about the imposition of sanctions against Russia as these would have an adverse impact on both Russia and the EU.
He was speaking after attending a meeting of EU foreign ministers that agreed to sanctions against a list of people involved in the Crimea referendum move and Russia's bid to annex the territory, which is part of Ukraine.
According to a foreign ministry statement, Vigenin dismissed as baseless any attempt to liken Bulgaria as a "hawk" or a "Trojan Horse" in the EU. Earlier, BSP leader Sergei Stanishev said that no one should expect Bulgaria to be a "hawk" on the Ukraine issue – a statement coming against a background of a prolonged policy silence from the BSP on Ukraine and a generally softened line regarding Russia's actions and the illegal referendum in Crimea.