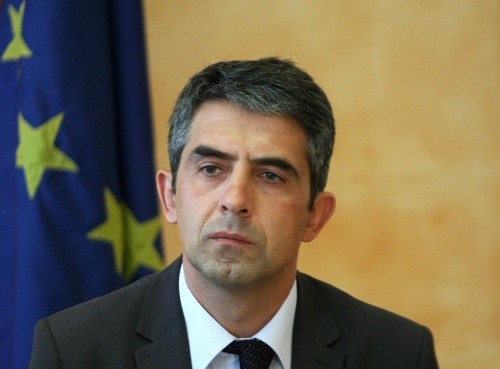 Sofia, September 22, 2015/ Independent Balkan News Agency
By Clive Leviev-Sawyer of The Sofia Globe
Bulgaria is among the countries that is complying with European rules relating to refugees, while the EU needs to come up with a unified position on the issues of migration pressure on Europe, Bulgarian President Rossen Plevneliev said.
Plevneliev, speaking at the 11th meeting of the heads of state of the Arraiolos Group, said that the EU needs a new measure of confidence to unite the will of EU countries to overcome "the most serious chain of crises in recent years".
He said that Europe was experiencing a crisis of identity and a crisis of values.
"When we are sealing the borders for people seeking shelter from the worst of wars the recent years have seen, when we are playing pass-the-parcel and violating established rules. In some member states, the refugees are not even registered, to allow everybody to play as it suits him. We have to be aware that the EU needs to take measures," Plevneliev said on September 21, a day ahead of a special meeting of EU justice and interior ministers on the refugee crisis, and two days ahead of a European Council special meeting on the issue.
Plevneliev said that the crisis in Ukraine, the financial woes of Greece and the unprecedented migration wave once again make it necessary for European countries to look at their identity and at what connects them, Plevneliev said.
He said that the EU countries would be threatened with isolation and instability if they proved unable to overcome crises as a single community.
Bulgaria recently began deployment of military personnel at its border with Turkey to assist Border Police in dealing with illegal migration.
Forty Bulgarian military personnel were sent to the border with Turkey on September 17. A further 160 were to be deployed in the ensuing days.
If this number appears to be insufficient. Bulgaria's Ministry of Defense is prepared to send a total of 1000 military personnel by September 25.
Bulgaria's Defence Ministry said that it was not deploying special forces, but regular soldiers from the units near the border, to take part in joint patrols with Border Police.
Bulgaria's miltary will not be allowed to use their personal weapons or to detain migrants. No heavy weaponry will be deployed, but only Hummer vehicles used.