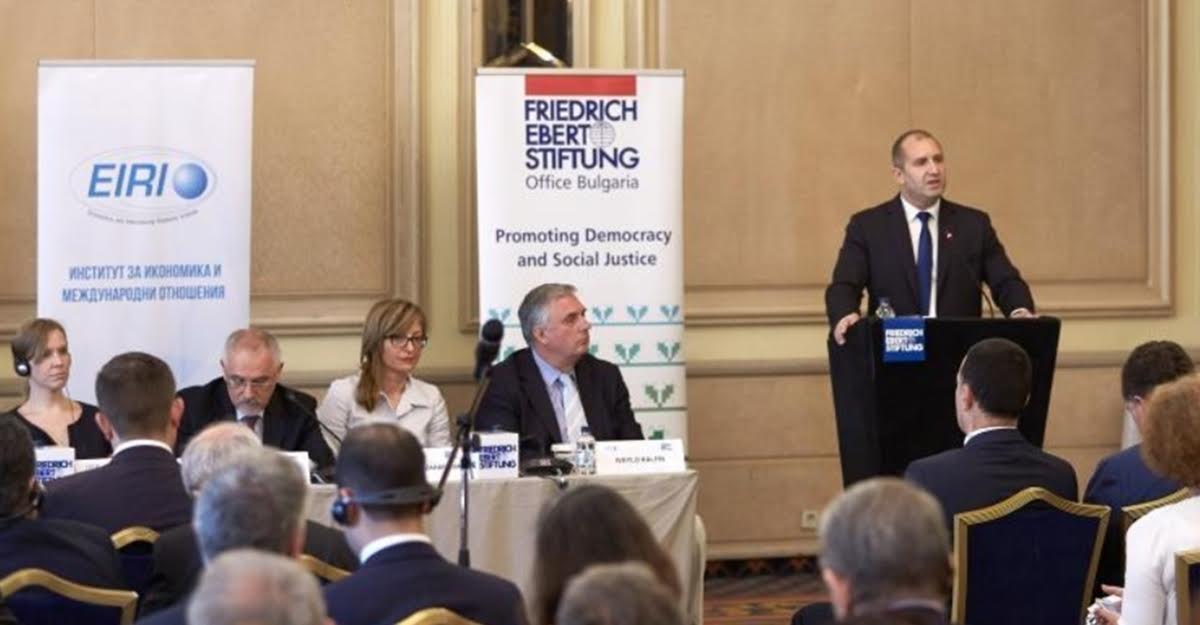 A few days after the close of the Bulgarian Presidency of the Council of the EU, President Roumen Radev again has been critical of the government's handling of the role.
Addressing a July 3 conference in Sofia on the Bulgarian EU Presidency, Radev – pointing to the country's main priority for the presidency, the Western Balkans – said that the region had been a priority for Bulgaria but had gone from the focus of the EU partners.
Radev, in office as head of state on a ticket that was backed by the opposition Bulgarian Socialist Party, said that important topics such as judicial reform had been put on hold.
The EU Presidency had become "PR", Radev said.
"Migration has revealed deep failures in the Union that threaten its unity and highlight a number of institutional weaknesses. That is why the Western Balkans remained a priority for Sofia, but they fell outside the focus of united Europe," he said.
Radev said that the fact that Bulgaria had been complimented on its handling of the EU Presidency should not mislead the coountry.
"The number of kisses and hugs, the number of leaders who sit on Lovers Bridge (a landmark near the National Palace of Culture, the main meeting venue for the Bulgarian EU Presidency), the hundreds of meetings and documents finally remain statistics," Radev said.
He said that the question of where Europe is going had not been answered during Bulgaria's EU Presidency.
Radev said that the failure of the EU Presidency had been that no proper place had been found for the Danube Strategy.
"We missed a great chance, as three consecutive EU Council rotating presidents – Bulgaria, Austria and Romania – are Danube countries dealing with this problem," Radev said.
Bulgaria had not seen what was happening to the west of the Western Balkans, he said.
"Without our participation, a new group of military interventions was formed, which included only nine countries. It was right for Bulgaria to ask what the real purpose of this group is, what are the criteria on which principle these countries are invited."
"There are new issues and concerns about the relationship between Kosovo and Serbia, about the situation around Macedonia, about the real value of the Sofia Declaration," Radev said, the last a reference to the declaration issued after the EU-Western Balkans summit in Sofia in May 2018.
"The contradictions remain and there is no guarantee when they will be resolved," he said.
"There was an ambition for the (EU) Presidency to be used for domestic political PR, with all the resulting consequences," Radev said…. / IBNA