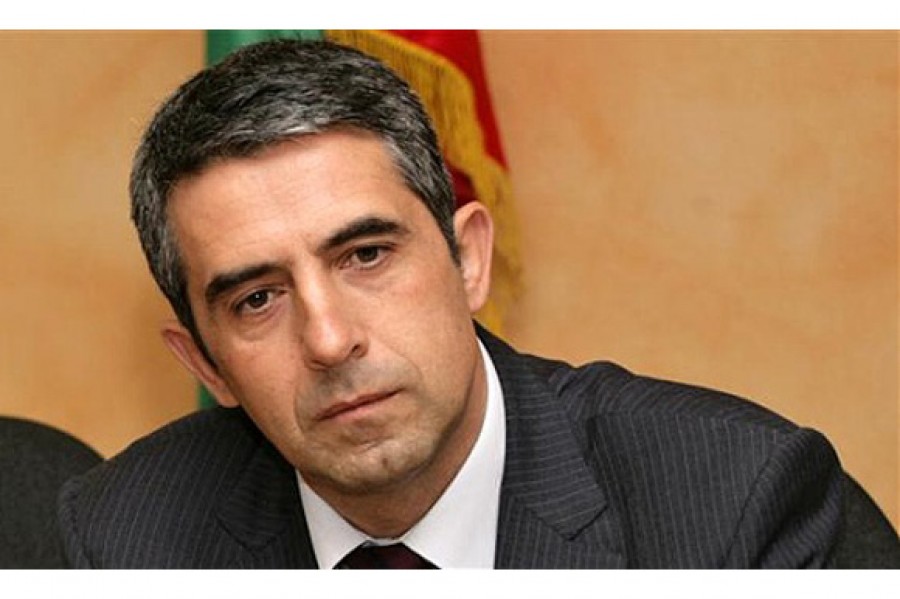 By Clive Leviev- Sawyer of The Sofia Globe
Bulgarians deserve to be reliably informed and know who is behind the media, who owns and finances them, to be able to make an informed choice, head of state President Rossen Plevneliev said on October 20.
He called, not for the first time, for effective self-regulation and further legal mechanisms to strengthen the country's media industry.
Plevneliev was speaking against a background of Bulgaria's low ratings in media freedom rankings. The most recent ranking by Reporters without Borders saw Bulgaria drop to 100th place, and the country has the worst media freedom ranking in the EU.
He said that effective self-regulation and legal mechanisms to strengthen the media industry were two complementary ways to overcome the country's negative trend in sliding in international freedom of speech rankings.
Addressing the opening of the 10th annual world meeting of Bulgarian media, Plevneliev said that the media should not be a platform for hate speech, but should create the opportunity for diverse cultures and peoples to get to know each other, to show mutual understanding and develop through shared knowledge.
He also endorsed a call by Bulgarian news agency BTA for effective copyright protection of journalistic materials.
To fulfill its tasks, journalism should be independent and free, the President said.
He called on institutions, politicians and the media to support and develop a sense of national unity. Bulgarian patriotism, sense of community and commitment to the nation's mission should not be allowed to slip away, he said.
Plevneliev noted that there were millions of Bulgarians living in the country but who did not vote, while in turn, 1.5 million Bulgarians abroad were interested, followed the news, had opinions and attitudes and wanted to vote.
Bulgarians, wherever they were in the world, wanted to see good work being done and progress at home, with the rule of law, democracy, institutions, the economy and freedom.
He thanked the Bulgarian media around the world for their active role and support for the democratic right of Bulgarians to influence life in the country.
"In a globalized world there are eternal values and principles and it depends on us how we use the information revolution to enrich and preserve the most important – patriotism, national and cultural identity, Bulgarian spirituality, even by means of modern patriotism as opposed to nationalism misdirected," Plevneliev said.
He said that quality journalism is a catalyst for democratic development because it strengthens the state, promotes civil society, contributes to spirituality and the development of any nation.