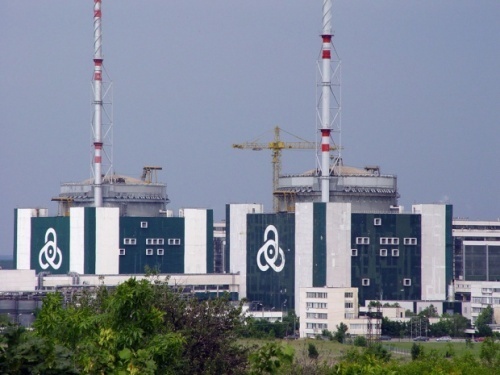 Bulgaria's two largest political parties – Boiko Borissov's GERB and the opposition socialist party – are engaged in a war of words over the Bulgarian Socialist Party's allegations that the country is on the brink of an energy collapse and that "power cuts practically already are in effect".
Senior Bulgarian goverment figures are dismissing the BSP's claims as unfounded and intended to promote the resumption of the scrapped Russian-linked Belene nuclear power station project.
The political war of "alternative facts" comes a few months before early parliamentary elections in which GERB and the BSP will be battling it out for top spot.
BSP mouthpiece daily Duma published an article quoting the party as saying that Bulgaria would have to import electricity from Turkey, that dams – a source of hydro-electric power – were half-empty and that coal reserves were diminished.
Tomislav Donchev, a senior GERB member and a deputy prime minister in Borissov's outgoing government, rejected all of these claims as untrue, saying that there was neither a problem with the dams nor with coal supplies. The BSP was trying to promote the Belene project, he said.
Rebuttals of the BSP claims by government and GERB figures did not stop the party persisting – as it has done in recent days when it earlier claimed that EU funds for Bulgaria were on the verge of being cut off, and also persisted in these claims even after they were denied in Brussels.
On January 24, speaking to Bulgarian National Radio, the BSP's Roumen Ovcharov – a former energy minister – said that power cuts in Bulgaria practically already were in effect and the state of the energy system in the country was a matter of concern.
Ovcharov said that Bulgaria's Electricity System Operator (ESO) had written to Energy Minister Temenuzhka Petkova saying that there were power shortages in the country in spite of the activation of all power backup capacity.
He said that a "responsible prime minister" should be urging people to conserve electricity.
According to Ovcharov, the available coal reserves were significantly below the norm required, of sufficient for 14 days, while energy consumption was nine per cent higher than last year.
GERB MP Valentin Nikolov, head of the National Assembly's committee on energy, dismissed allegations that there could be power cuts. This was an improbable situation in a latter-situation of a regional electricity system and energy exchange among neighbouring countries, he told BNR.
That there was an alert did not mean that there would be power cuts. The situation was not at all alarming, coal reserves were at normal quantities, said Nikolov, pointing a finger at the BSP to say that they were overstating the situation in a bid to frighten people and destabilise the state.
Dams were more than 50 per cent full, and coal was being transported daily from the Maritsa ban. "There is no problem in terms of capacity…we currently have reserve capacity and, if necessary, it will be included," he said.
The ESO was balancing the system well and there was no danger of power cuts, Nikolov said: "Of this I am adamant"./IBNA