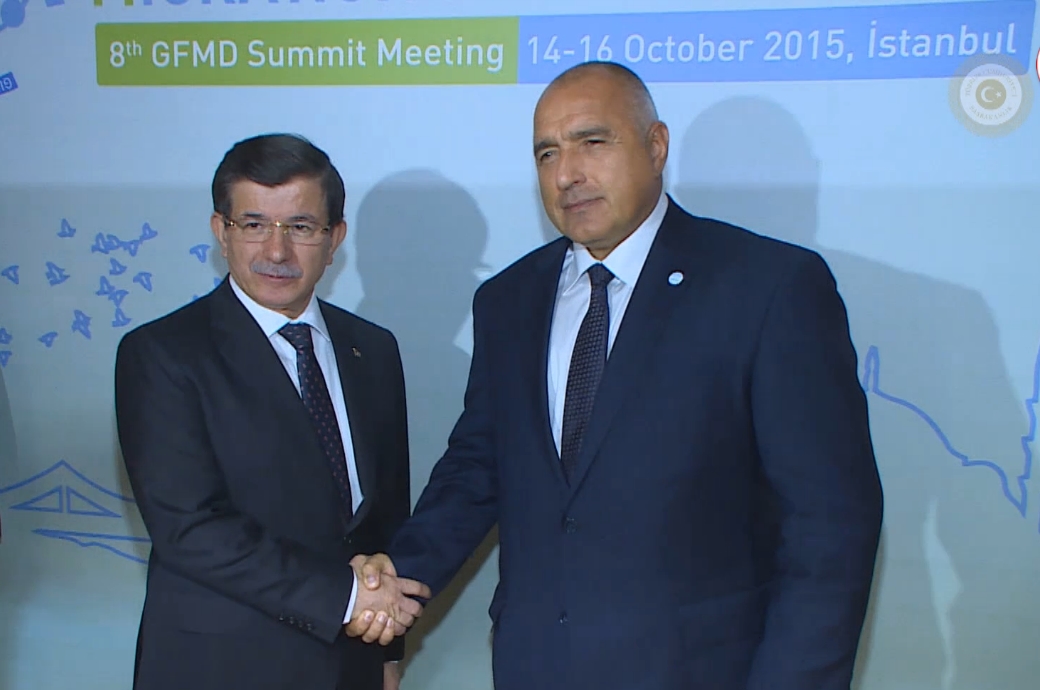 Sofia, October 14, 2015/ Independent Balkan News Agency
By Clive Leviev-Sawyer of The Sofia Globe
Bulgarian Prime Minister Boiko Borissov has thanked Turkish president Recep Tayyip Erdoğan for the help that Turkey has given Bulgaria in dealing with the refugee situation and has expressed solidarity with Turkey after the October 10 bomb attack in Ankara.
Borissov was in Turkey for a global forum on migration and development.
He held talks with his Turkish counterpart Ahmet Davutoğlu and spoke by telephone with Erdoğan.
According to a Bulgarian government media statement, Borissov told Erdoğan that he hoped that the two would be able to meet after Turkey's November 1 elections.
Erdoğan said that he attaches great importance to the continuation of good relations and dialogue between the two countries, the media statement said.
The main topic of conversation between Borissov and Erdoğan was the migration flow.
According to Erdoğan, the refugee crisis has developed into a global problem and the EU should make greater effortson the issue.
He said that it was important to ease the burden of refugees on Turkey, and called for this issue to be discussed at the forthcoming meeting of the European Council.
"You have our full support," said Borissov, who will be attending the European Council meeting on October 15.
Borissov said some days ago that Bulgaria will work for the building of a security zone in Syria to keep refugees close to their hometowns.
He said that Bulgaria is dependent on Turkey because of Turkey's efforts not to allow refugees to leave its territory to go westward.
Meanwhile, the European Parliament was expected to vote on October 14 on the allocation of more than 400 million euro to deal with the migrant crisis. Of this sum, 300 million euro will be allocated to non-EU countries hosting large numbers of refugees. According to Frontex, more than 710 000 migrants have entered the EU between January 1 and September 30.