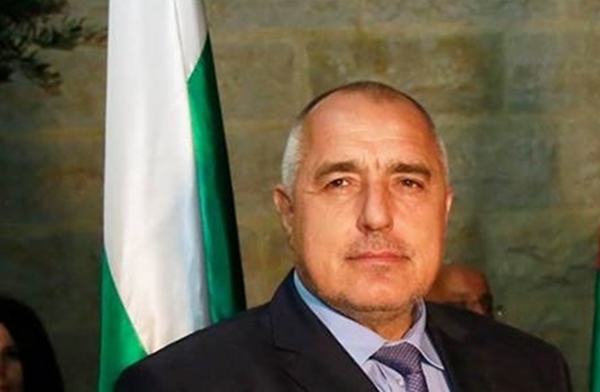 Sofia, February 26, 2016/Independent Balkan News Agency
By Clive Leviev-Sawyer of The Sofia Globe
Bulgarian Prime Minister Boiko Borissov has told the National Assembly of his frustration with the Greek border blockade, describing it as an outrage and a "genocide of our people".
Borissov was replying to questions in Parliament about the blockade, begun about a month by Greek farmers protesting against pension system reforms. Recently, Bulgarian lorry drivers countered with a blockade of their own and have given the Greeks an ultimatum that if by February 29 the blockade is not permanently lifted, they will embark on long-term halting of the transport of Greek agricultural products.
Borissov described how he and his officials repeatedly had been in contact with the Greek government and the European Commission, with no result.
"We have run out of steps to take on the situation on the Bulgarian-Greek border. It is an outrage, for which there is no justification. Every day, I send letter to Brussels, every day I am talking to them, and I do not know what to do anymore. Absolutely disgraceful," he told the House.
Borissov described the blockade – which the transport industry and Bulgaria's private sector have said has been costing them millions of euro losses – as "genocide towards our people".
Addressing himself to those who had tabled the question, he said, "the easiest way to answer is that with these people, I don't know anymore how to react".
"If someone believes that he can give me advice, I am ready to listen," Borissov told Parliament.
He said that he had spoken with Greek prime minister Alexis Tsipras, the Greek opposition, with European Commission President Jean-Claude Juncker and with other members of the European Commission.
"The only thing I get in response is, 'we have no control over them'," Borissov said.
"The EC says that this is a problem between two states, what are we supposed to do?"
He said that he had tried all forms of diplomacy, exhausting all of them. What was happening at the border could only be described as an outrage, Borissov said, adding that it was a breach of all European principles.
"Yesterday, on top of that, they withdraw, so that refugees can pass, and after that close the border and the road for our transport – no logical explanation," he said.
He said that he did not know any more who to call, saying that he had called everyone possible five to six times. "I am sorry that this is my answer, but I am at a loss," Borissov said.