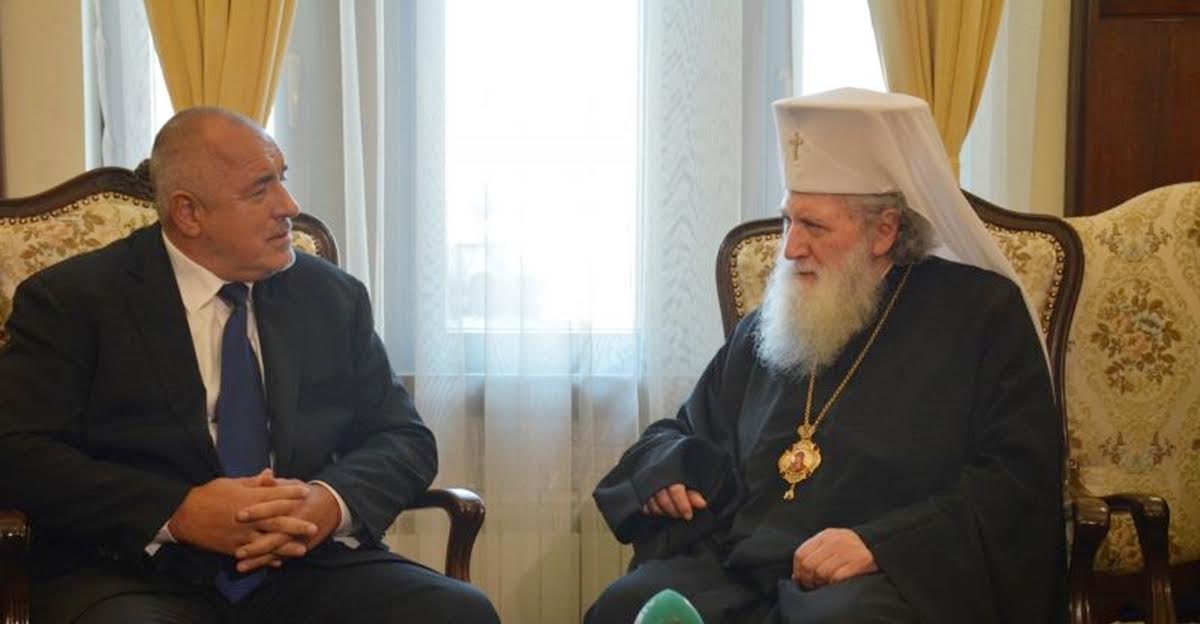 The Bulgarian government and the Bulgarian Orthodox Church have agreed that controversial amendments to the Religious Denominations Act will be changed before its second reading in the National Assembly.
This emerged on October 4 after Prime Minister Boyko Borissov, accompanied by representatives of parliamentary groups behind the amendments, held talks with Bulgarian Orthodox Church head Patriarch Neofit, other senior clerics from the church and lawyers for the Holy Synod, the church's governing body.
After the talks, Borissov told reporters that the state would give at least 15 million leva extra to enable a pay rise for clerics of all religions, which he said would put them on a par with teachers' pay.
Borissov said that it was no coincidence to equate salaries with those of teachers because clerics not only preached but also educated.
The amendments to the Religious Denominations Act caused objections from the Bulgarian Orthodox Church, Roman Catholic Church, Protestant and Evangelical Christian denominations and the country' Muslim religious leaders.
A number of the provisions were in effect directed against the preaching of radical Islam in the country, though the drafters attempted to make them of general application to try to avoid perceptions of discrimination.
Among its objections, the Bulgarian Orthodox Church said that it was not appropriate to try to legislate against radicalism the way that the bill of amendments did.
The talks between Borissov and the church leaders were attended by the parliamentary leader of Borissov's GERB party, Tsvetan Tsvetanov, Iskren Vesselinov of the Patriotic Front and Yordan Tsonev of the Movement for Rights and Freedoms and the head of the Religious Affairs Directorate, Emil Velinov.
A statement by the Holy Synod after the meeting said that the metropolitans had expressed their concerns about the two bills submitted to the National Assembly by GERB, the MRF and the Patriotic Front.
The Holy Synod said that Borissov had expressed his desire that the law should be drafted and prepared as well as possible so as not to create a conflict between the Bulgarian Orthodox Church and the state…. / IBNA