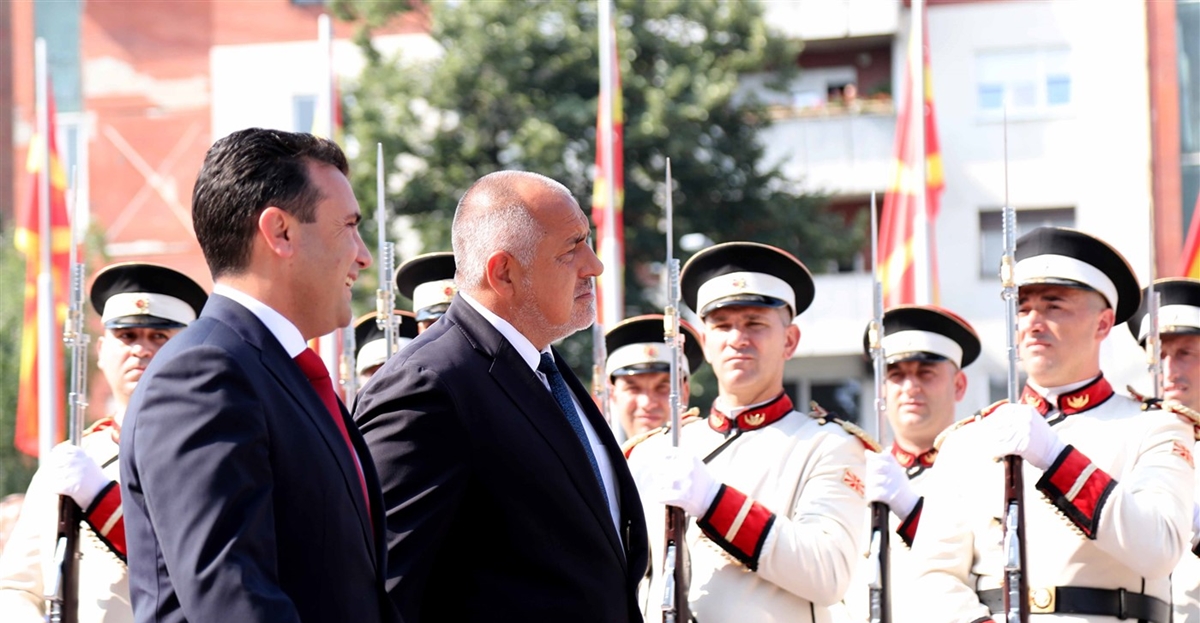 Bulgarian Prime Minister Boiko Borissov has arrived in Skopje, where together with his North Macedonian counterpart Zoran Zaev, he will celebrate the second anniversary of the signing of the good-neighbourliness treaty.
A Bulgarian government media statement said that Borissov and Zaev together would celebrate the anniversary of the treaty, as well as events and individuals common to the histories of the two countries, the Ilinden uprising and revolutionary Gotse Delchev.
The good-neighbourliness treaty signing in 2017 was the culmination of years of negotiations between Sofia and Skopje.
The treaty came into force on February 14 2018 at a ceremony at the Cabinet building in Sofia. The two countries' foreign affairs ministries exchanged instruments of ratification.
"The signing of the treaty has given impetus to the sustainable building of friendly and neighbourly relations and contributes to enhancing bilateral and multilateral co-operation, expanding transport links and communications, and facilitating contacts between citizens of both countries," the Bulgarian government statement said.
"The joint celebration of historic events significant to both countries and the veneration of great historical figures is a symbol of a new stage in relations between Sofia and Skopje following the signing of the treaty," it said.
A joint commission on historical and educational issue has been set up, bringing together historians and specialists from Bulgaria and North Macedonia. It has made progress in some areas, but has encountered difficulty in reconciling views from the respective countries on Gotse Delchev./ibna