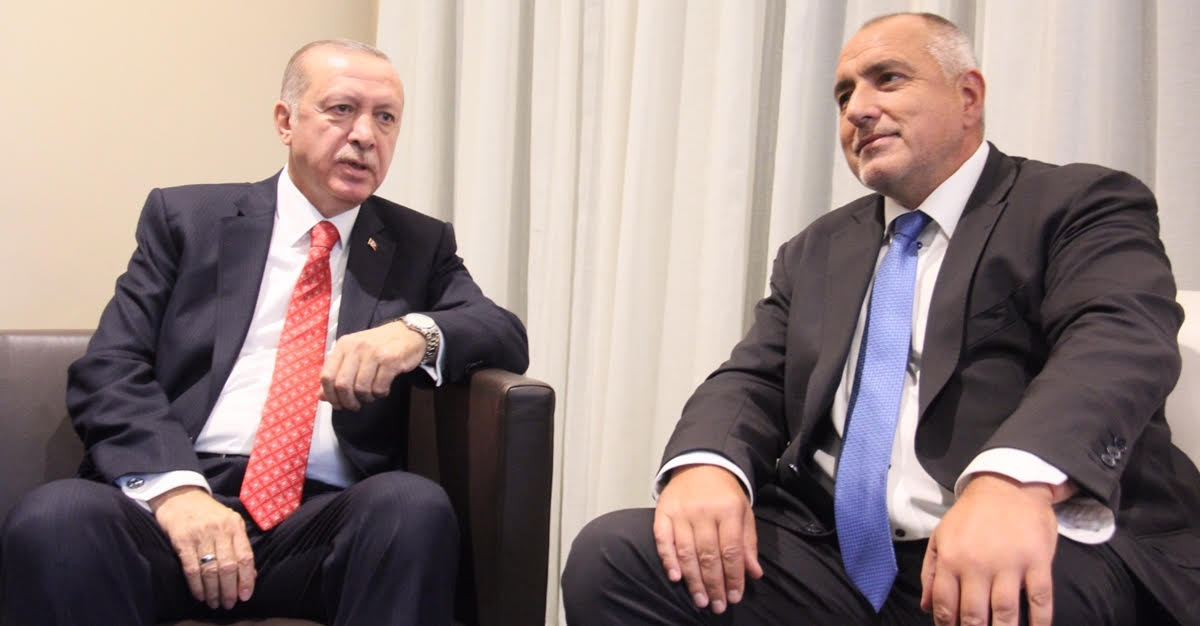 Bulgarian Prime Minister Boyko Borissov and Turkish President Recep Tayyip Erdoğan discussed the deepening of bilateral co-operation and Turkey's contribution to tackling the migratory flow along the Bulgarian border, the government press service in Sofia said on September 25.
The Borissov – Erdoğan talks took place on the sidelines of the UN General Assembly opening session in New York.
Borissov and Erdoğan expressed appreciation for the positive economic boost in the relations between the two countries in the field of tourism, energy and transport in recent years.
Borissov said that Turkey remains, apart from being Bulgaria's immediate neighbour, also an important partner in the field of migration and the fight against terrorism.
Erdoğan expressed his gratitude to Borissov for the holding of the EU-Turkey summit in Varna on March 26.
Erdoğan said that the meeting in Varna gave a positive direction for development in the relations between Ankara and Brussels.
Borissov emphasised the importance of the EU-Turkey agreement for all European countries and said that peace and dialogue are the best means of diplomacy, the Bulgarian government statement said…. / IBNA
Main Photo: Bulgarian Prime Minister Boyko Borissov (R) with the Turkish President Recep Tayyip Erdoğan