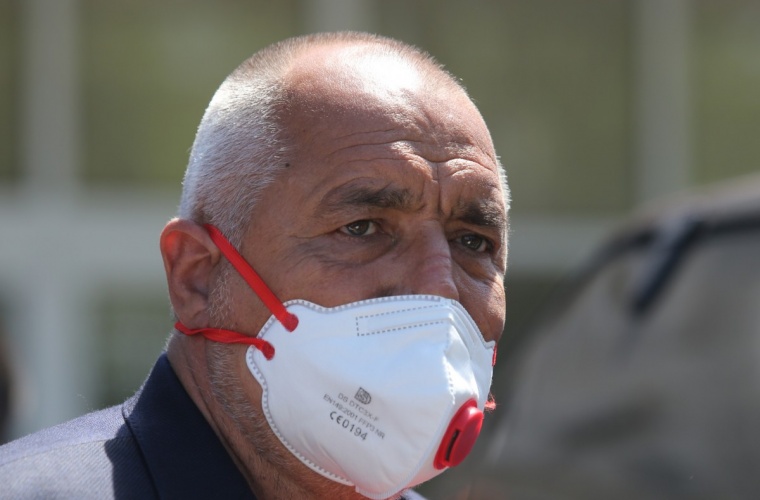 "Following two PCR tests, today I tested positive for COVID-19", Bulgarian Prime Minister Boyko Borissov posted on his Facebook page.
"Overall, I am experiencing a general malaise; for now, following doctors' orders, I am staying for treatment at home. All my contacts have been checked. I am confident that, by adhering to the measures, we will succeed together", Borissov added.
Health Minister Konstantin Angelov announced on social media that has also been placed in quarantine, as he came in contact with Prime Minister Borissov. He wrote that his last contact with the Prime Minister was on Friday. Energy Minister Temenuzhka Petkova also remains in self-isolation.
The Sofia Regional Health Inspectorate announced that the Prime Minister has informed the Sofia Regional Health Inspectorate and an epidemiological investigation is currently underway.
The Prime Minister also informed through the US Embassy the representatives of the US delegation, who visited Bulgaria and had a meeting with him on Friday.
He also included as his contacts Minister of Energy Temenuzhka Petkova, Minister of Transport, Information Technology and Communications Rosen Zhelyazkov, Deputy Foreign Minister Georg Georgiev, Minister of Health Prof. Kostadin Angelov, Chief State Health Inspector, Professor Angel Kunchev, Chief of Staff Denitsa Jeleva, and Sevdalina Arnaudova from the GERB HQs.
The Prime Minister contacted the Deputy Minister of Regional Development and Public Works Nikolay Nankov, who had tested positive for COVID-19 back in October 23.
All those who came in contact with Prime Minister Boyko Borissov in recent days will be quarantined following an order by the Minister of Health, the Sofia Regional Health Inspectorate underlines.
At present, Prime Minister Boyko Borissov is fulfilling his duties and remains in constant contact with the members of the Council of Ministers, the government press service announced.
The Prime Minister is experiencing a general illness and does not need to be replaced by a Deputy Prime Minister or initiate a procedure in case of a more serious deterioration of the Prime Minister's health. /ibna