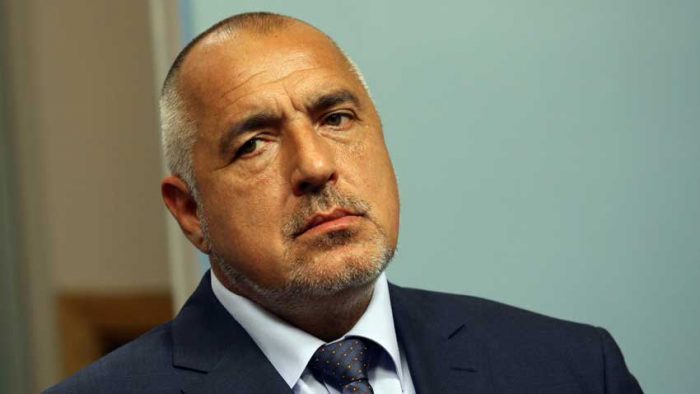 Addressing university students on November 20, Bulgarian Prime Minister Boiko Borissov delivered his thoughts on everything from the Western Balkans to EU-Turkey relations, the political uncertainty in Germany, migrants, Bulgaria's euro zone entry, Grigor Dimitrov's tennis triumph and a few other things besides.
Borissov, whose country will hold the rotating presidency of the Council of the European Union in the first half of 2018, reiterated his call for the EU to pay attention to the Western Balkans, especially in the light of Brexit.
Brexit, Borissov said, gives the Balkans a chance to replace the UK as it leaves the EU.
According to Borissov, unless all the countries of the Balkans are admitted to the EU, there will be tensions in the future and an opening for spheres of influence subject to other great powers.
Borissov also reiterated his message that the young people in the Western Balkans should be given a clear signal about EU accession "so that they don't leave" while he conceded that it was not realistic to expect that these countries would be given EU accession dates in the first half of 2018.
"When young people exit, on the one hand, only the pensioners remain, there is no one to work and the economy comes to a halt," Borissov said.
He underlined the stance that he and members of his government have repeated recently, of hopes for the elimination of roaming charges involving Western Balkans countries.
"We are developing the digital economy and I hope the price of roaming in the Balkan countries will fall," he said.
Borissov expressed concern that a government has not yet been formed in Germany, a statement that came after the collapse of coalition government negotiations when the liberal FDP withdrew from talks on a possible new Merkel cabinet deal.
On relations between the EU and Turkey, Borissov said that the EU had no confidence in Turkey, but that country had the strongest military on the southern flank of NATO.
Borissov also expressed his condolences on the numerous deaths in road accidents in Bulgaria in recent days, and his delight at Bulgarian tennis player Dimitrov's victory in London in the ATP Finals.
He called for Europe to quickly stand firm on migrants.
The Prime Minister expressed hope that in 2018, the "16 plus 1" meeting between China and the countries of Eastern Europe would be held in Bulgaria.
He said he was optimistic about Bulgaria joining the euro zone's waiting room, the ERM-2 mechanism.
In his words, Schengen will be reworked, and freedom to cross borders will be reviewed.
"We have good relations with the Arab countries, China and Iran. If Russia complies with the Minsk Agreements, sanctions will also fall there," he said.
"The key word is peace and we have to strive for it because nothing is worse than war," Borissov said…/IBNA