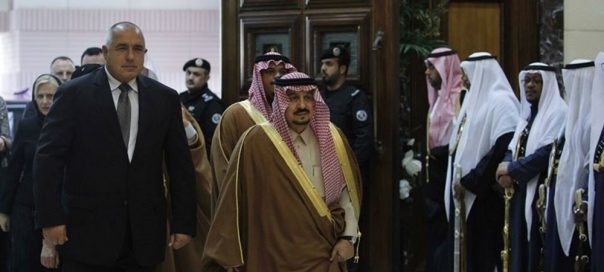 Bulgarian Prime Minister Boiko Borissov was officially welcomed to Riyadh on November 29 by Salman bin Abdulaziz Al Saud, King of Saudi Arabia and his country's prime minister, the Bulgarian government media service said.
This is the first official meeting between a Bulgarian government leader with a king of Saudi Arabia throughout the history of bilateral relations, according to the Bulgarian government statement.
The statement quoted Salman as saying that the visit to Riyadh by the head of the Bulgarian government was a major step in the development of bilateral relations.
Borissov is scheduled to meet Saudi foreign minister Adel bin Ahmed Al-Jubeir and the minister of energy, industry and mineral resources, Khalid Al-Falih./IBNA
Read the full article at The Sofia Globe