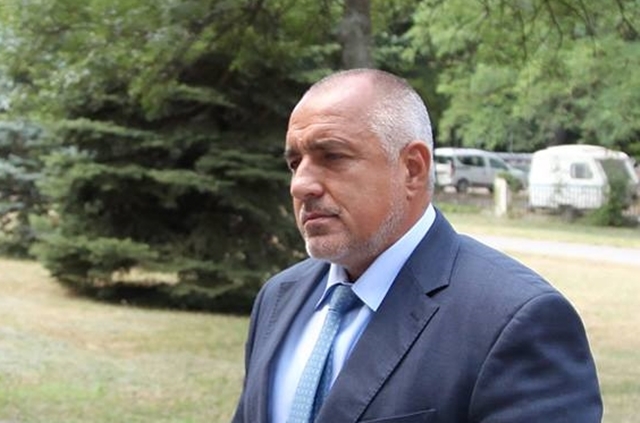 Sofia, July 22, 2016/ Independent Balkan News Agency
By Clive Leviev Sawyer of The Sofia Globe
Bulgarian Prime Minister Boiko Borissov said on July 22 that he would meet Turkish president Recep Tayyip Erdoğan on August 24.
Borissov was speaking in a television interview about a week after the failed coup in Turkey, which has been followed by a massive crackdown by Erdoğan and the declaration of a three-month state of emergency in Bulgaria's southern neighbouring state.
Borissov said that he did into intend taking Bulgaria into early parliamentary elections, given a number of factors such as the situation in Turkey, Bulgaria's autumn 2016 presidential elections and, in particular, the fact that Bulgaria's presidency of the European Union was being brought forward six months to the beginning of 2018, the result of the UK withdrawing from the EU rotating presidency role because of Brexit.
Yet, at the same time, Borissov repeated earlier statements that should his centre-right GERB party lose Bulgaria's presidential elections, he would call early parliamentary elections.
Borissov first became prime minister in 2009, but his first term was terminated early among public protests, for which high electricity bills were used as the catalyst, turned violent. He returned to power after further early parliamentary elections in October 2014.
Bulgaria's Prime Minister projected an air of gloom in the television interview about the state of the world.
He said that Bulgaria was preparing for a severe refugee problem, noting that every day, domestic security services captured about 150 to 200 people.
On Turkey, Borissov said that he should speak very carefully on the topic. Not only did the two countries have a common border, it had many emigrants in Turkey and there were many Bulgarian Muslims in Bulgaria.
He added that he found the situation in the Black Sea increasingly alarming, "all the Cold War is being repeated, in darker colours".
Tension between the "great powers" was rising, while once again, Russian aircraft were approaching Bulgarian air space.
He said that he saw nothing in the medium-term to ease the state of the world.