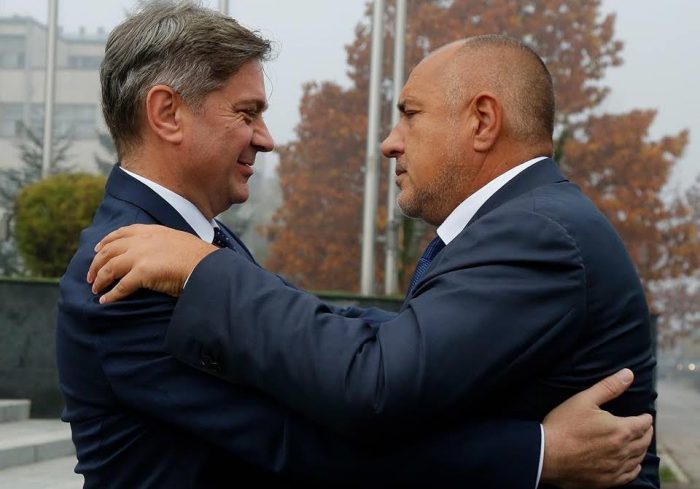 In a historic first visit by a Bulgarian Prime Minister to Bosnia and Herzegovina, Boiko Borissov has told leaders in Sarajevo: "The fate of the Balkans is in our hands".
"We have the rare chance that three friendly countries from the region will chair the EU Council in a row – Bulgaria, Austria, Romania. But no one can help us if we do not understand that any return to the past kills prospects. The political elite must solve its problems now," Borissov said.
"On May 17, when all leaders will gather in Sofia for a meeting on the Western Balkans, we have to come up with a solution. As the Balkans, we have to prove that we are smart, industrious, and we can live in understanding," he said.
He and the head of the council of ministers of Bosnia and Herzegovina, Denis Zvizdic, discussed the country's EU prospects.
Zvizdic said after the meeting that he expected that Bosnia and Herzegovina would soon get its long-awaited EU membership candidate status.
The two leaders discussed the threat of radical Islam spreading across the Balkans. Zvizdic told Borissov that there were no terrorist bases in Bosnia and Herzegovina and radical Islam was not tolerated in the country.
On his October 26 evening arrival, Borissov visited Camp Butmir and met with Brigadier-General Robert Huston, head of Nato headquarters in Sarajevo and commander of the Bulgarian contingent in EUFOR. Bulgarian media made much of the fact that the general addressed Borissov in Bulgarian; Huston is married to a Bulgarian and the couple has a daughter who spoke to Borissov in Bulgarian…/IBNA