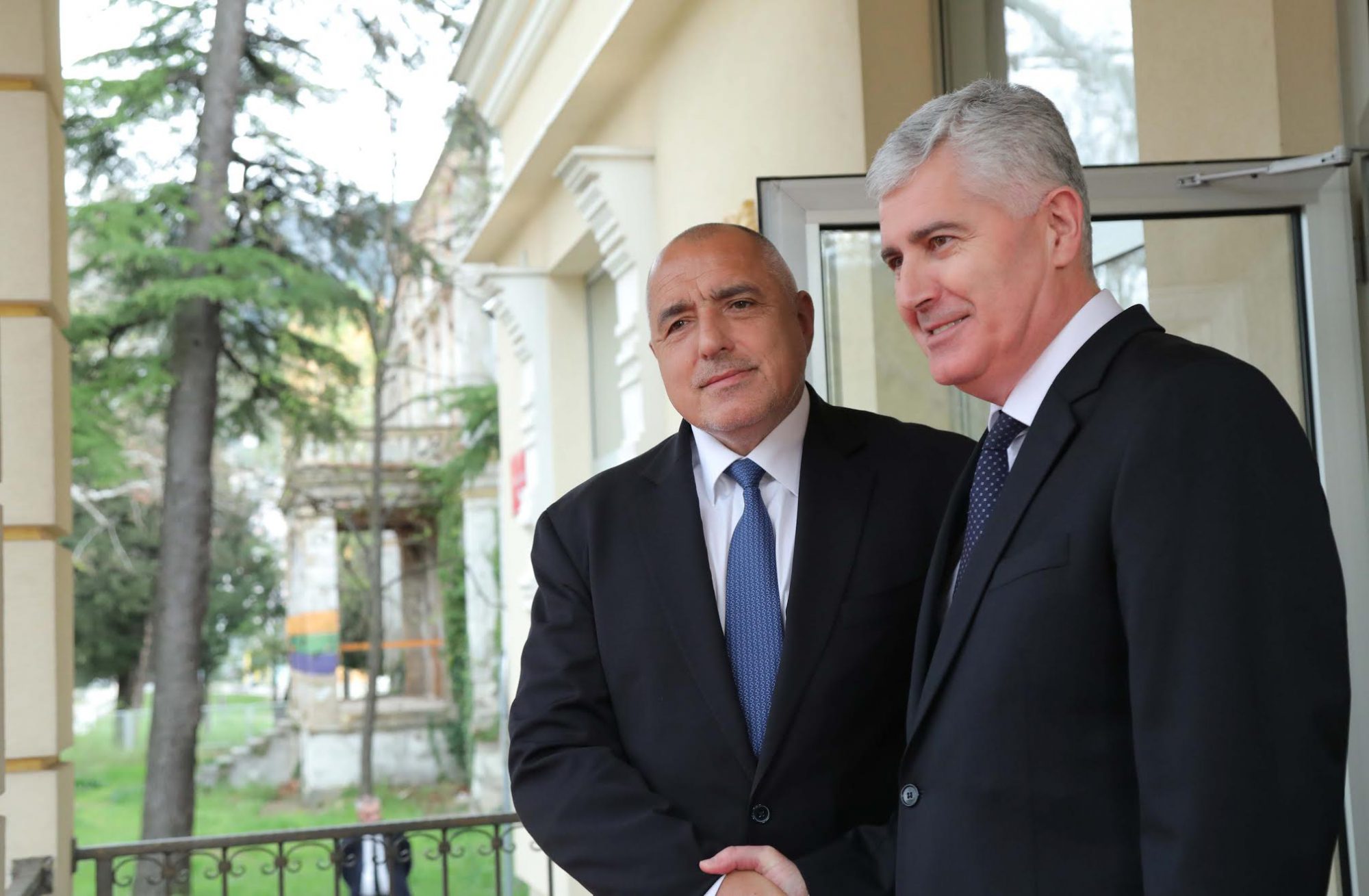 There should be no selfish approaches in the Balkans because a problem in any one country affects the others, Bulgarian Prime Minister Boyko Borissov said after talks with Dragan Čović of the presidency of Bosnia and Herzgovina.
Čović is the host of an international economic fair in Mostar being attended by Borissov. The fair is intended to boost economic development by bringing together businesses in the region with global companies.
Borissov said that this important electoral year for Bosnia and Herzegovina, "we will try in every way to help the unity of the state".
A Bulgarian government media statement after the April 9 talks between Borissov and Čović read that they discussed bilateral relations, which they agreed had untapped potential, the Euro-Atlantic perspective of the countries in the region and the most serious means of guaranteeing that potential, the development of the economy and infrastructure.
"If we do the infrastructure, there will be prosperity. We tried the other way, it did not work," Borissov said.
Čović said that he was certain that there was "no alternative to our Euro-Atlantic road," the statement said…. / IBNA