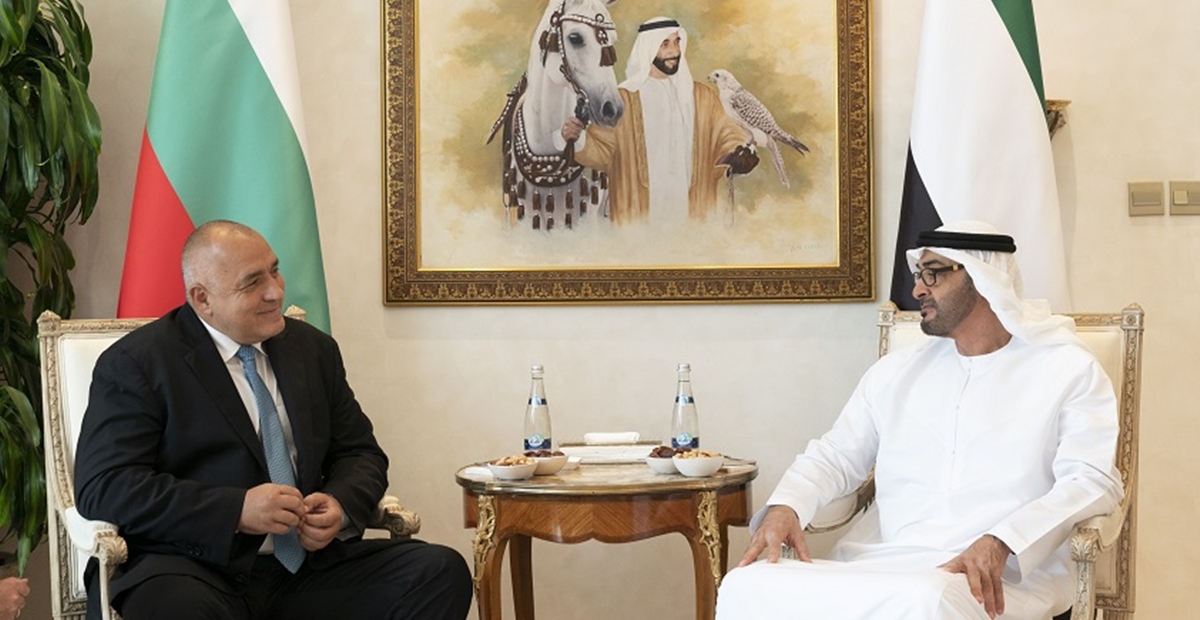 Bulgarian Prime Minister Boiko Borissov held talks with Sheikh Mohammed bin Zayed Al Nahyan, Crown Prince of Abu Dhabi, a Bulgarian government media statement on October 6 said.
Borissov, who is on a two-day visit to the United Arab Emirates, expressed satisfaction with the intensification of bilateral relations as a result of the political trust that had been created and a common desire to deepen the co-operation, the statement said.
"Our two countries play an important role in their regions. We have similar views and positions on many international issues," Borissov said.
"We are interested in developing co-operation in areas of mutual interest because of the geopolitical importance and interconnectedness of our regions," he said.
Borissov said that the opening of embassies in Sofia and Abu Dhabi had greatly eased bilateral dialogue and trade and economic co-operation.
He said that there was great potential for investment in Bulgaria in sectors that would attrace the interest of UAE companies, such as high technology, transport, agriculture, food industry, energy, tourism. "
We expect concrete steps from the Emirate's side in the area of economic co-operation and an increase in trade," Borissov said.
He emphasised the importance of sectoral co-operation in the field of home affairs, the fight against organised crime and terrorism. The two countries could exchange valuable experience on stability and security.
"Following our last talks in October 2018, political developments in the world and in the region confirm the importance of exchanging specialized experience and information to counteract all the risks and threats posed by radical and extremist organizations and ideologies," Borissov said./ibna