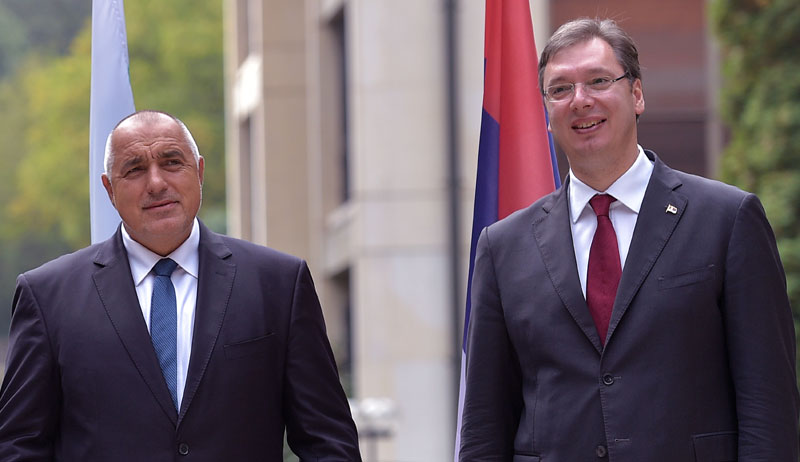 Sofia, September 9, 2016/Independent Balkan News Agency
By  Clive Leviev-Sawyer of The Sofia Globe
Bulgarian Prime Minister Boiko Borissov has held a series of television conversations to discuss Europe's migrant and refugee crisis with his counterparts Viktor Orbán, Angela Merkel and Aleksandar Vučić.
Borissov has invited Hungarian prime minister Orbán to visit Bulgaria ahead of a September 16 summit of EU leaders in Bratislava to discuss Europe's migrant crisis.
The Bulgarian Prime Minister told Orbán that Bulgaria would push for a "common European response and display of real solidarity between countries in Europe to resolve the problem of the migrant wave and adequate protection of the external EU borders".
Plans are that during Orbán's visit to Bulgaria, the two prime ministers will inspect the guarding of Bulgaria's borders.
Orbán is one of the European leaders with the toughest stance against refugees and migrants.
Speaking to German chancellor Merkel, Borissov said that the EU and Turkey need each other to solve problems and all countries should jointly undertake efforts to implement the agreements reached so far.
Earlier, Borissov made public calls for easing the visa system for Turkish citizens, Ankara's main demand for implementing its agreement with the EU on the readmission of foreigners. The agreement is in question because Brussels wants to see Turkey rewrite its anti-terrorism law to address human rights concerns.
Borissov and Merkel met face-to-face in August, with Borissov also underlining his support for Turkey's demand for visa liberalisation, saying that if this did not happen, the EU could face a new huge wave of refugees.
The migration crisis was the main focus of conversation between Borissov and his Serbian counterpart Vučić.
The Bulgarian government press office said that Borissov and Vučić "agreed on the need to enhance bilateral communication and cooperation to safeguard the security and tranquility of citizens in both countries".
In recent weeks, Belgrade has openly complained about the increased number of migrants trying to cross into Serbia from Bulgaria. Serbia has already received support from Hungary, which has sent personnel and equipment to help at the border with Bulgaria.