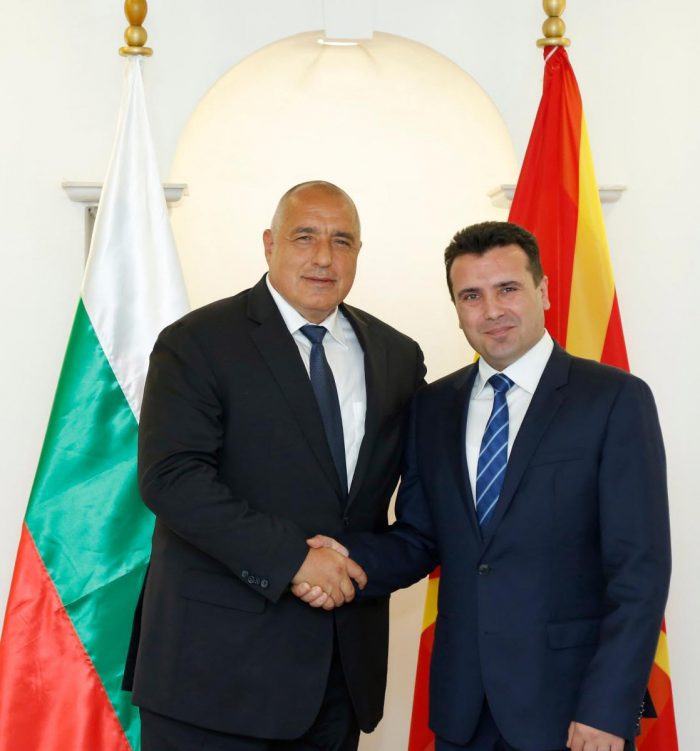 Bulgarian Prime Minister Boiko Borissov has congratulated his counterpart in Skopje, Zoran Zaev, on the results of the October 15 local elections, saying that they were evidence of the approval of the policy of Zaev's government.
Borissov said that this policy was "a good neighbourly policy, dialogue and understanding, which is based on European values".
Borissov spoke by phone to Zaev on October 16, a few hours after initial election results showed that the SDSM leader's party had shown a performance in the first round of local elections stronger than that of conservative former prime minister Nikola Gruevski's party.
According to Borisov, with the positive signals he has given both to the people of fYROMacedonia and the international community, the Neighborhood Treaty signed with Bulgaria in early August is a big step on the way to fYROMacedonia as a serious partner of Nato and the European Union.
"We decided to look ahead and your compatriots confirmed this choice. I am sure the results will not be delayed," Borissov said, emphasising that Bulgaria will continue to support the development of fYROMacedonia and its accession to Nato and the European Union.
Borisov said that the topic of the integration of the Western Balkan countries into Euro-Atlantic structures will be central to the Bulgarian Presidency of the EU Council.
He expressed the hope that with the persistence and fulfillment of all requirements, the prospect of fYROMacedonia's accession to the EU and NATO will become more and more pronounced…/IBNA