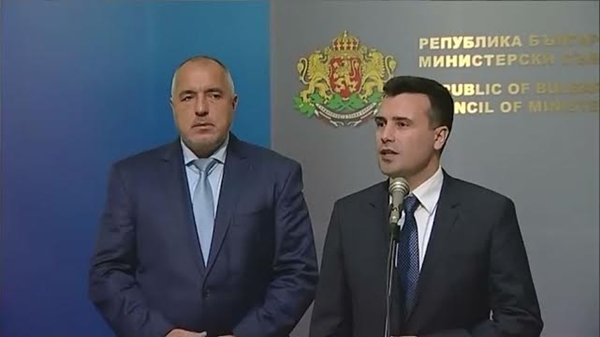 Bulgarian Prime Minister Boiko Borissov has congratulated Zoran Zaev on becoming head of government in Skopje, the cabinet press service in Sofia said on June 1.
The telephone conversation, in which the FYROM's president Gjorge Ivanov also took part, was held on the day after the assembly in Skopje voted socialist leader Zaev's coalition government with Albanian parties into office.
"My personal meetings with you, Mr. Zaev, give me grounds to believe that we can work together to strengthen the good neighborly relations between our two countries and to bring the Republic of Macedonia closer to the accession negotiations with the European Union," Borissov was quoted as saying.
Borissov said that the election of the new FYRO Macedonian government is a long-awaited step in overcoming the political crisis in the country.
The Bulgarian Prime Minister welcomed the determination of both Ivanov and Zaev to start the necessary reforms in the country and wished success in carrying these out.
"This step will give a European perspective to the Republic of Macedonia," Borisov told Zaev and Ivanov, the media statement said./IBNA