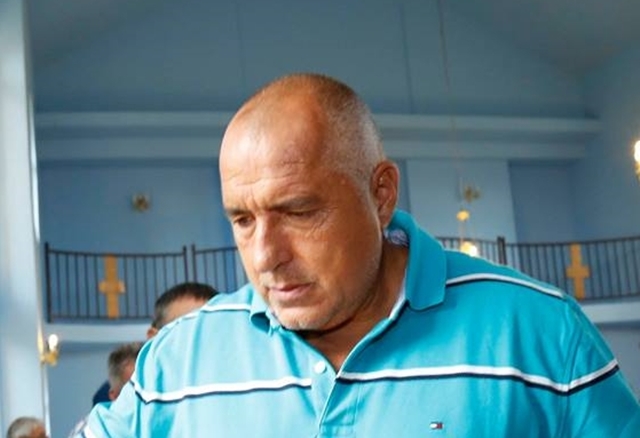 Sofia, August 28, 2016/Independent Balkan News Agency
By Clive Leviev-Sawyer of The Sofia Globe
Bulgaria will not accept migrants returned by any European Union member state while there is no readmission agreement, Bulgarian Prime Minister Boiko Borissov told German chancellor Angela Merkel.
Borissov told reporters on August 28 that he had said this to Merkel at their meeting in Berlin the previous day.
"How do you imagine me – you are waiting for me at the airport and I am accepting migrants from Austrian, Hungary, Germany, in a situation in which there is no readmission agreement. That's not going to happen," Borissov said.
He said that Bulgaria was urging the EU to honour its commitments.
"We should not forget that European solidarity and cohesion are not only in money given," Borissov said.
He said that he had long supported the creation of a European Prosecutor, a common army and a common border police. Such common structures would save money and would make the situation more rational, he said.
Borissov reiterated that without peace in Syria and in the Arab world, there was no chance of resolving the refugee crisis. He foresaw a new large wave of refugees because "two million alone are waiting in Aleppo".
He said that he had told Merkel what he had discussed with Turkey's president and its prime minister.
On the border with Syria, war was being conducted. The destruction was frightening, Borissov said.
"But at the same time, some countries, particularly the Visegrad, are adamant that they will not accept migrants. We also want to preserve the principles of EU entry only through official border checkpoints only after serious checks," Borissov said.
Turkey was being subjected to enormous pressure, with the country's economy and the problems after the attempted coup putting the country in a very difficult situation.
By October, both sides – the EU and Turkey – should endeavour to achieve the implementation of the readmission agreement and visa liberalisation deal.
Turkey, according to Borissov, was well-intentioned. Bulgaria believed that Turkey could not currently become an EU member, but could given relief regarding visas for business people.
In return, Turkey must continue to implement the commitments it had undertaken towards the EU.
"Let us not forget that we – the 28 EU leaders – signed the agreement and supported it. So hopefully threats and a hard tone will give way to diplomacy. Currently, for the EU, and especially for Bulgaria and Greece, this is workable agreement," he said.
Only a common unified European policy "would make us competitive with the United States, Russia, China and the emerging Asian alliances," Borissov said.