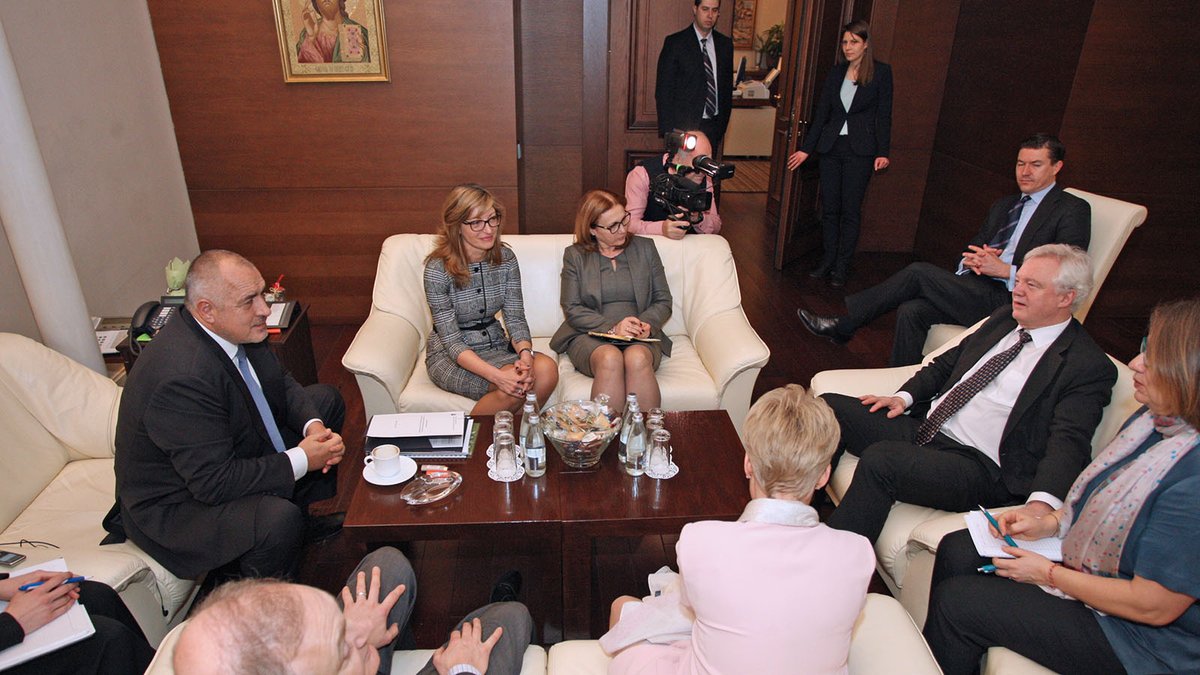 Bulgarian Prime Minister Boiko Borissov offered visiting Brexit secretary David Davis reassurances of continued close bilateral relations with Britain, after the latter leaves the European Union, during talks in Sofia on March 8.
Close ties were in the interest of both countries and beneficial to Bulgaria and Britain's strategic partnership as members of Nato, with maintaining the excellent co-operation in security matters being especially important, Borissov told Davis, as quoted by the Bulgarian government media statement.
Despite the ongoing Brexit process, Europe has to remain united and strong, Borissov reportedly told Davis.
The government statement gave no further details on the talks between Borissov and Davis, which come at a time when Britain and the rest of the EU remain at loggerheads regarding their future post-Brexit trade relationship.
Britain's desire to leave the common market and the jurisdiction of the European Court of Justice, while at the same time keeping some of the beneficial aspects of access to the EU single market has been repeatedly rejected by EU officials.
Bulgaria currently holds the rotating presidency of the Council of the EU, but the Brexit negotiations are being spearheaded on the EU side by former commissioner Michel Barnier and his team. This means Bulgaria has a say, as do the other EU27 states, when the issue is discussed during EU summits, but no special role due to the timing of its EU presidency term.
The next summit, later this month, is when the EU leaders will discuss the trade relationship guidelines that Barnier will use in negotiations with Davis./IBNA
(Photo of Borissov, left, and Davis posted on Twitter by Bulgarian Foreign Minister Ekaterina Zaharieva)