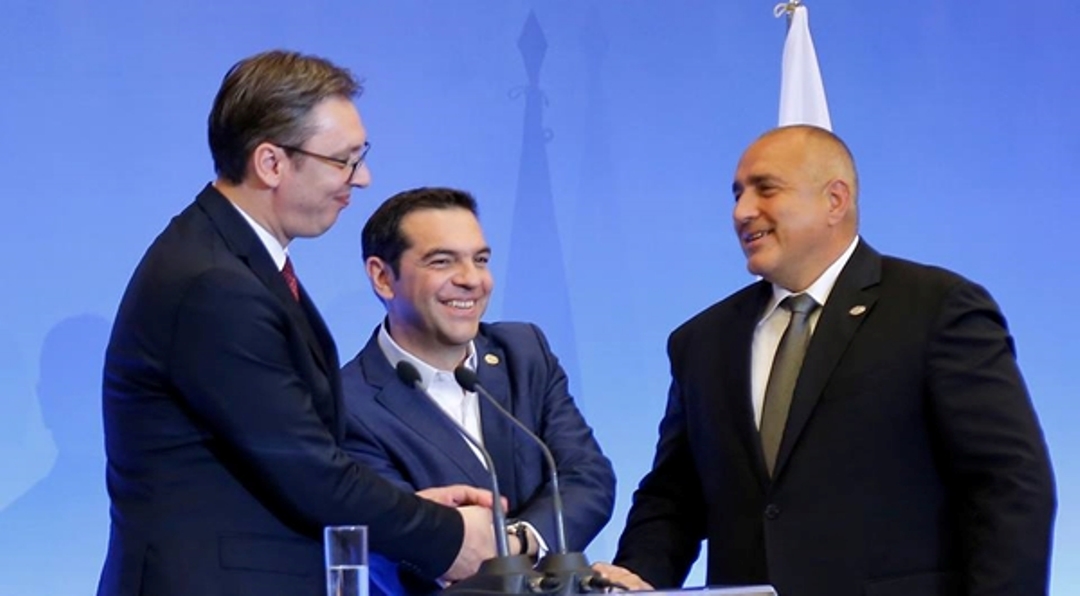 The Balkans have the potential to replace the United Kingdom in the European family after Brexit, Bulgarian Prime Minister Boiko Borissov said on July 13.
Borissov was speaking in the Greek city of Thessaloniki at a tripartite meeting with Greece's prime minister Alexis Tsipras and Serbian president Aleksandar Vučić.
The Bulgarian Prime Minister and the Greek and Serbian leaders agreed that more needs to be done for the stability of the Balkans.
Serbian president Vučić thanked Bulgaria and Greece for the support of his country's European integration prospects.
"Thank you for your support on the path of the European course we have taken. We said that when we are united, all three countries are 10 times stronger," he said.
In the words of the three leaders, the Balkans are a risky region because of ethnic tensions and migration, but the stability of the states still needs to be tackled.
Tsipras made a call for the swifter resolution of the issue of the name of the former Yugoslav republic that neighbours his country.
"We agreed that there needs to be a meaningful dialogue on a solution to the name issue, which is a prerequisite for our support for the country's accession to the EU and Nato," Tsipras said.
Borissov said that the Balkans had good potential to develop.
During the meeting of the three leaders, the gas interconnection between Greece and Bulgaria was discussed, as well as the railway interconnector line from the Bulgarian city of Rousse to Greece's Alexandroupolis./IBNA