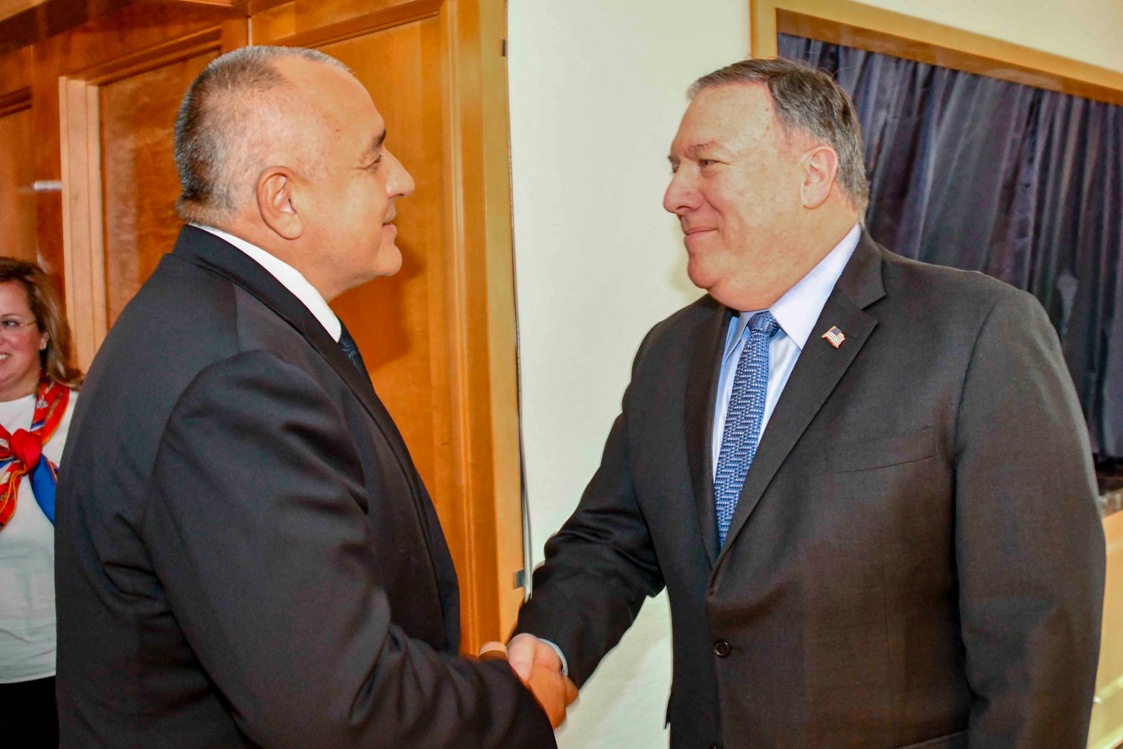 Bulgaria and the United States share common values and interests and are committed to the preservation of peace and international order, Bulgarian Prime Minister Boiko Borissov said at a meeting in New York with US Secretary of State Mike Pompeo.
Reaffirming the strategic partnership between Bulgaria and the US, Borissov said: "Co-operation with the United States has an important place in our country's foreign policy, both bilaterally and multilaterally".
A Bulgarian government statement after the September 28 meeting said that Borissov emphasised that the US and Bulgaria have established excellent relations in the field of security and defence both bilaterally and within Nato.
"Bulgaria appreciates the continued support the US government has for modernising the Bulgarian armed forces and achieving greater interoperability.
"I am convinced that the enhanced joint exercises and training that take place on the territory of the joint Bulgarian-American facilities contribute greatly to enhancing the interoperability of the Bulgarian armed forces with those of the other Nato member states," Borissov said.
Borissov said that by confirming the commitments made within Nato, the government had approved a national plan to gradually increase defence spending to two per cent of GDP by 2024 at the beginning of the year.
He said that attracting US investments was among the main priorities of the Bulgarian government's efforts, focusing on the information technology, machine building, electrical engineering and electronics sectors.
Financial discipline, a favourable tax climate, qualified labour force and implementing the necessary legislative measures make Bulgaria an increasingly desirable place for business and investment, Borissov said.
He briefed Pompeo on the progress of interconnections with Greece, Serbia and Turkey, as well as on the modernisation and expansion of the existing gas network in Bulgaria. Borisov also pointed to the increase in the capacity of the Chiren gas storage facility as well as the natural gas exploration processes in the Bulgarian Black Sea aquatory.
"Bulgaria and the US have the opportunity to further expand their active energy partnerships both at institutional and corporate level.
"Our country would highly appreciate US support for the implementation of the gas distribution centre on the territory of Bulgaria, which would expand the energy diversification of Bulgaria and help to build a competitive and liberalised gas market in Europe," Borissov said./IBNA
(Photo: government.bg)