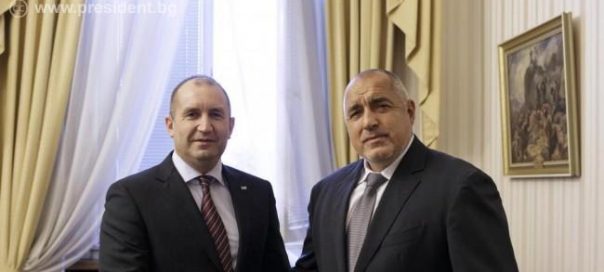 Against a background of recent tensions between Bulgarian Prime Minister Boiko Borissov's GERB party and President Roumen Radev, the heads of government and state sat down on July 3 for talks, claiming unity on key issues.
Initiated by the Prime Minister, the talks between Borissov and Radev were held at the President's office.
A particular source of tension has been the continuing squabble over the process of choosing a new fighter jet for the Bulgarian Air Force.
GERB parliamentary leader Tsvetan Tsvetanov has accused Radev of interfering in the process and at the initiative of Borissov's party, a multi-party parliamentary committee has been set up to investigate the process./IBNA
Read the full article at The Sofia Globe